Three years ago I wrote this blog post, showing you the velvet maternity dress I made. I was about a month away from my due date with our son, and I really cherish those photos. And here we are again, a little more than three years later, waiting for another addition to our family.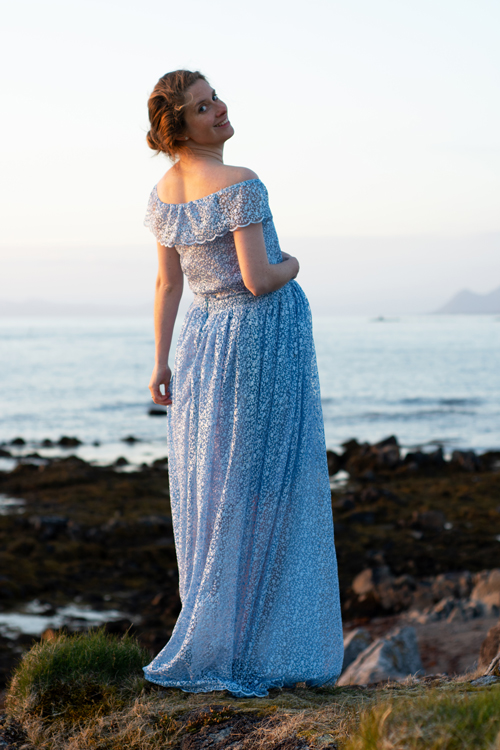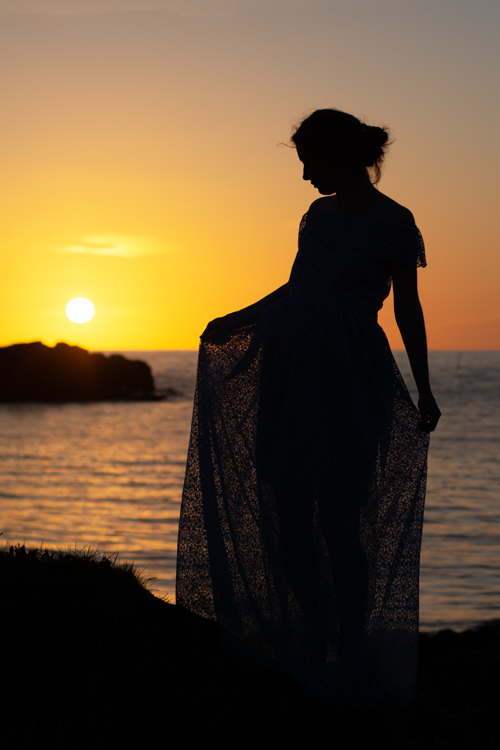 This pregnancy got a lot less attention (and luckily a lot of things were already in place from last time!), but I really wanted to take some nice maternity pictures in a me-made dress this time around, too.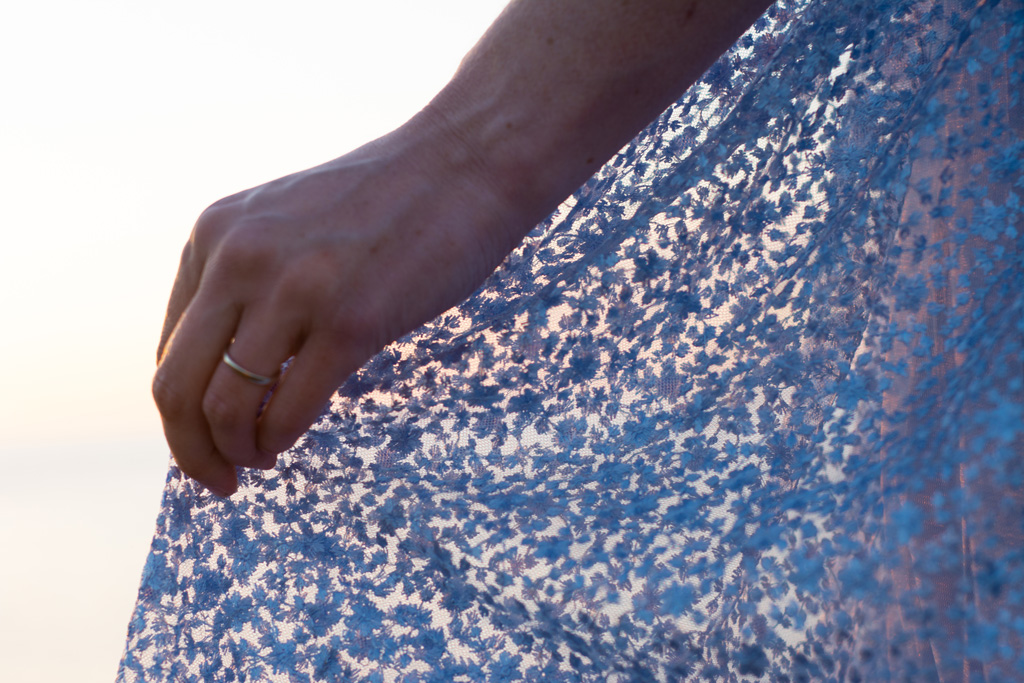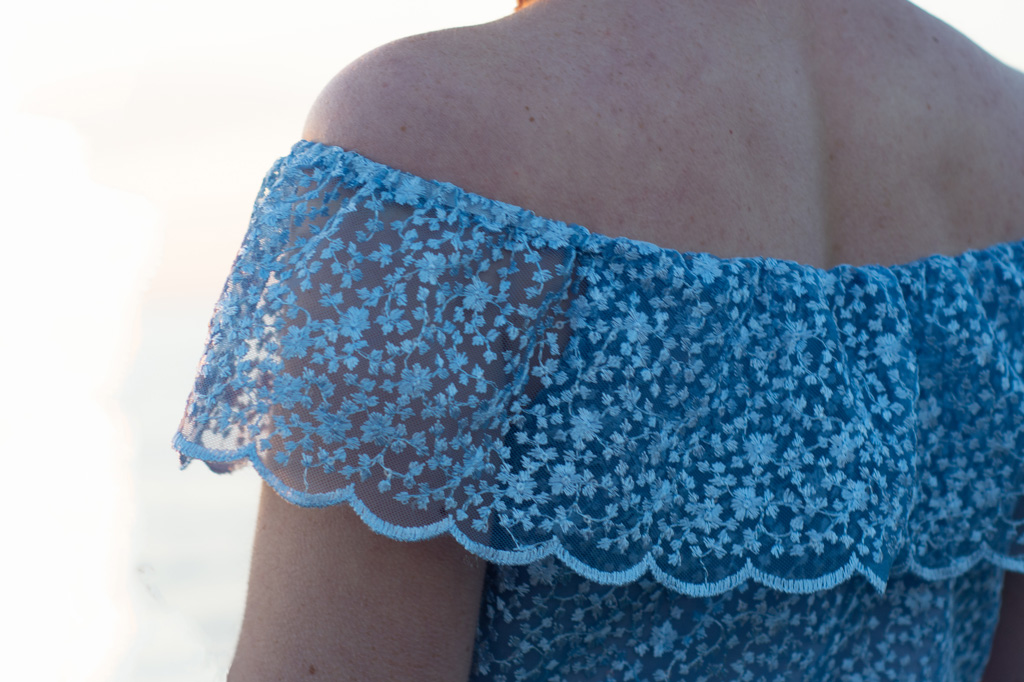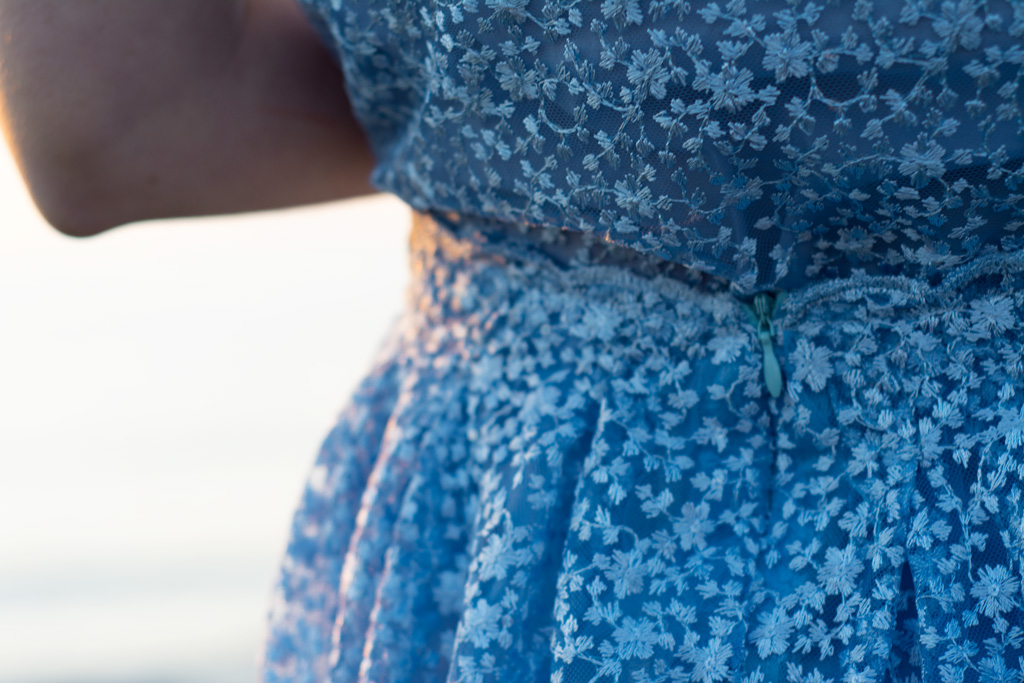 As a brand ambassador for Minerva, I found this beautiful, embroidered lace on their website and decided to make a dreamy off-the-shoulder gown with it. I already wrote a blog post with all the details about this make over at Minerva, since they sponsored the fabric for this make. But I have so many nice photos from this shoot that I wanted to share, so I decided to share some more on my blog. Also, as always, I used thread from the big spool case Mettler gifted me. I still love the fact having 96 spools of high-quality thread in my cupboard – I ALWAYS find a colour that is matching, without heading to the nearest store selling thread.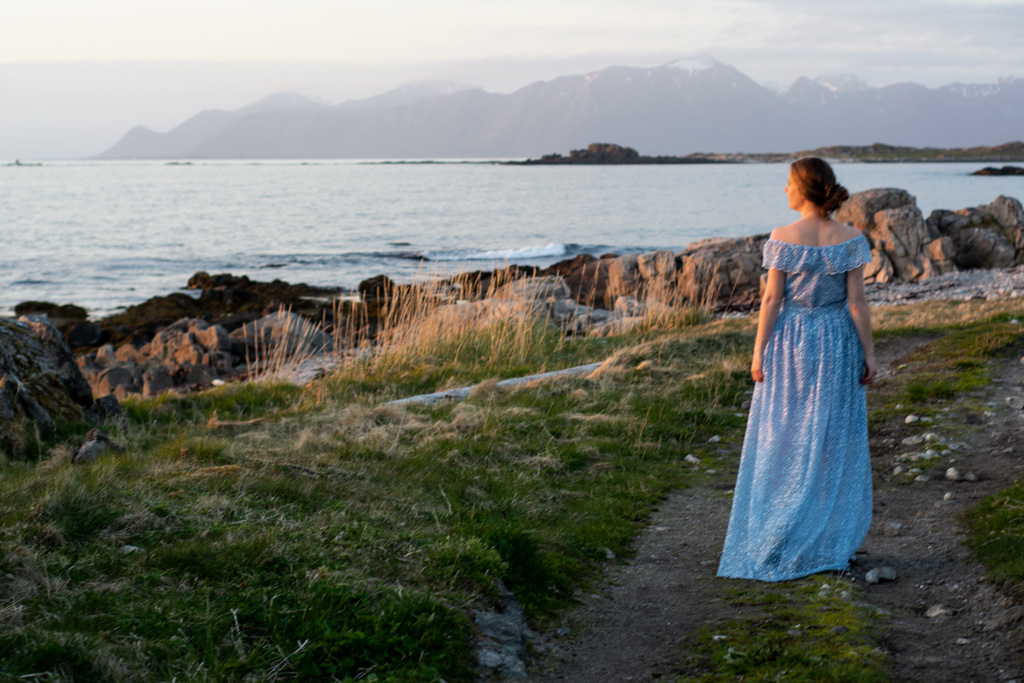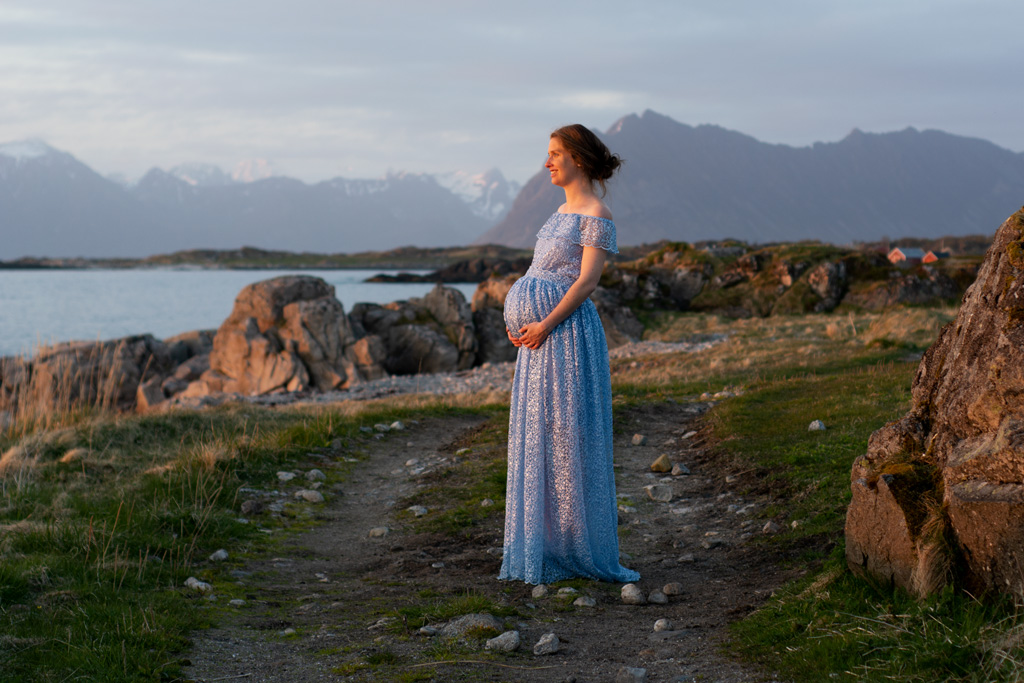 Right now, this is actually not a dress, but a top (based on the Ogden Cami!) and a skirt. But I have intention to alter this into a dress after giving birth to make this a more sustainable make. I will share another blog post about the dress once that's done!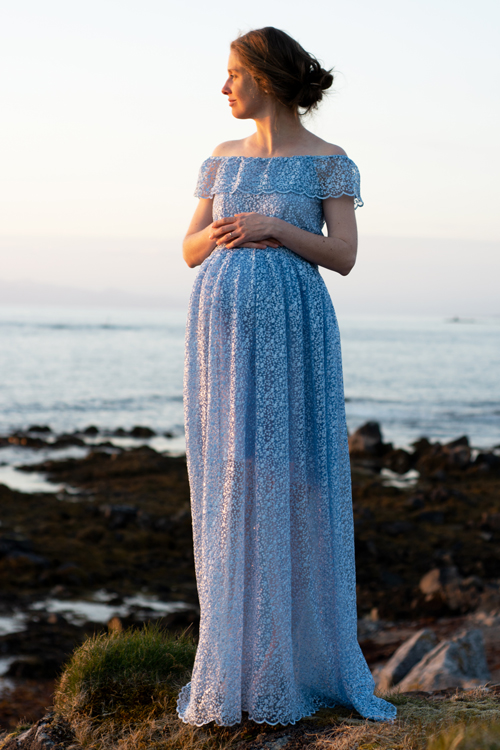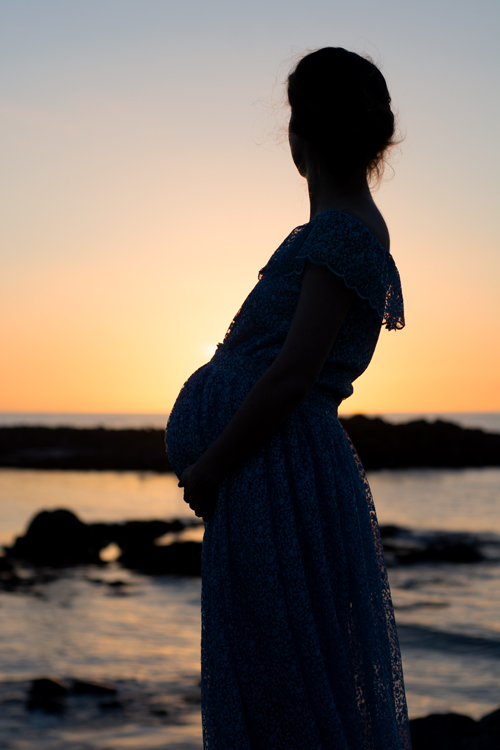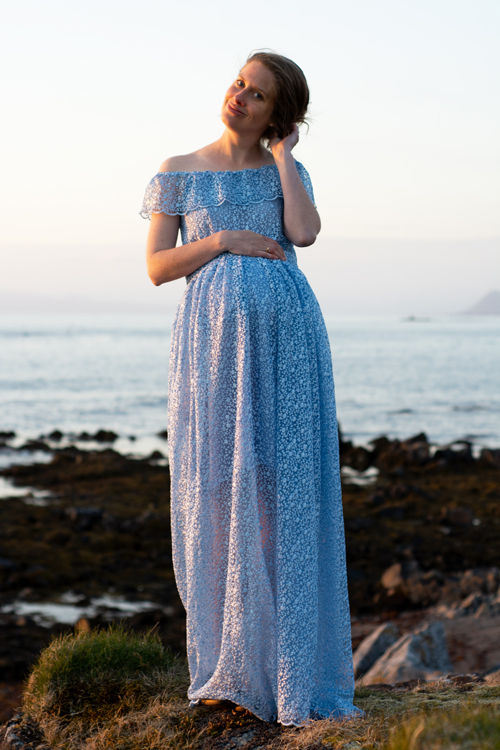 To be honest, I was so nervous not to get around taking these photos before I go into labour, or just not getting really nice pictures. I love the ones we took three years ago and I didn't want to be these photos any less.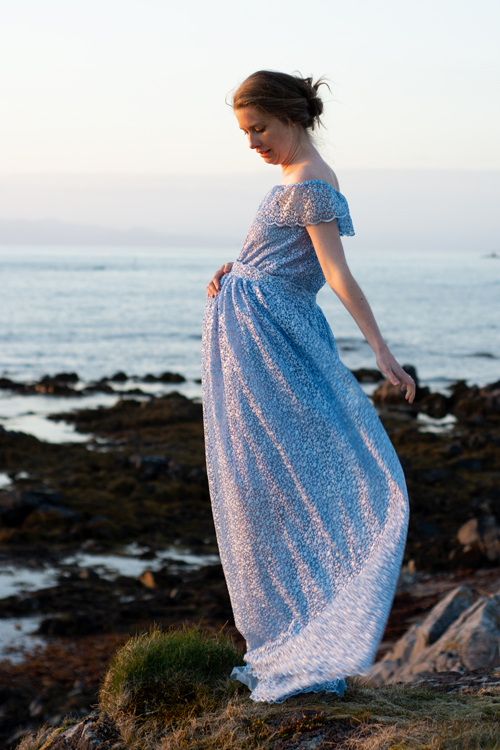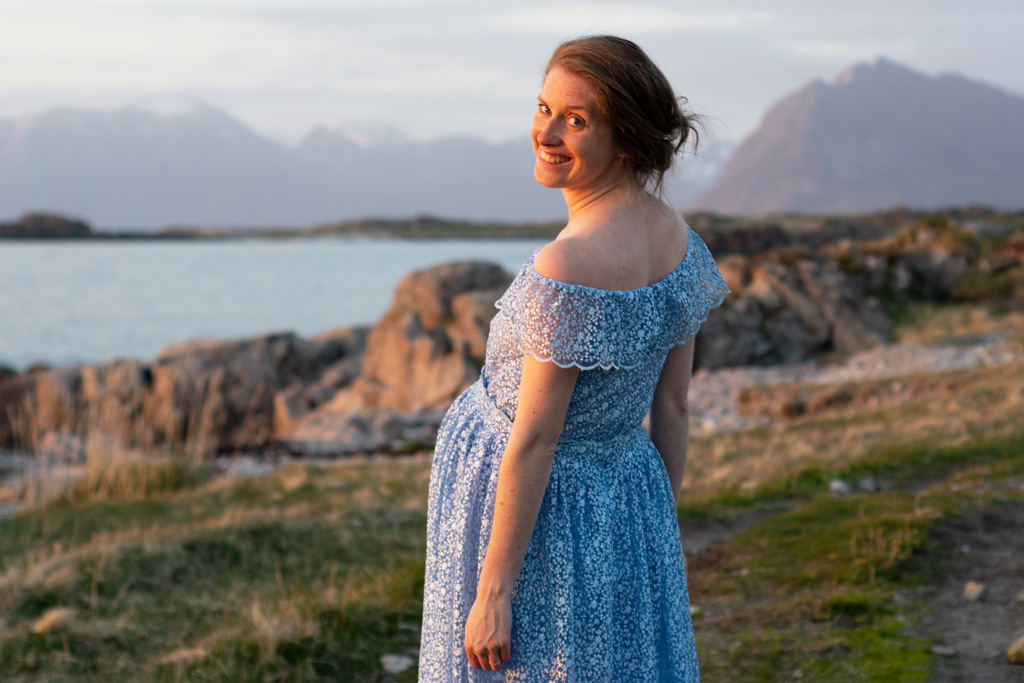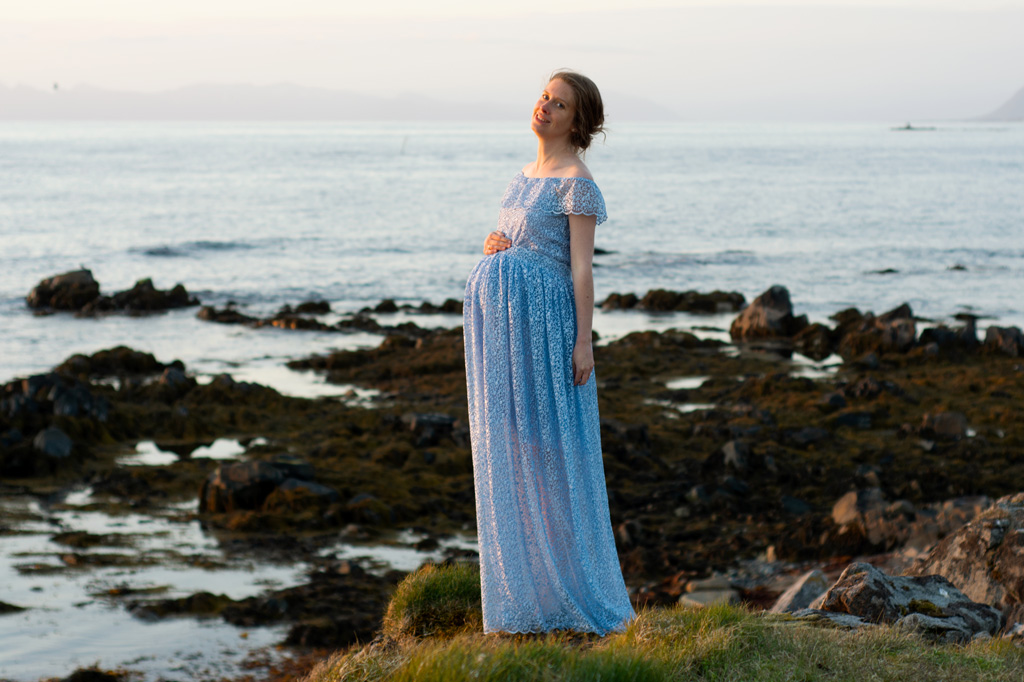 But we were lucky – I got the dress (or the top and the skirt, to be exact) done in time and we managed to find some time late on a Friday night, while the weather was beautiful, and everything was bathing in midnight sun. Yes – these pics were taken right around midnight! The light is so soft and golden during these summer nights and everything looks a little more magical than during the day, doesn't it? My lovely sister-in-law babysat our sleeping son for a few hours and we could drive to this nice little beach bathed in sun and take as many pictures as we wanted. It was rather cold, to be honest, but I love the result and it nearly felt like a little date. And that's not happening very often these days!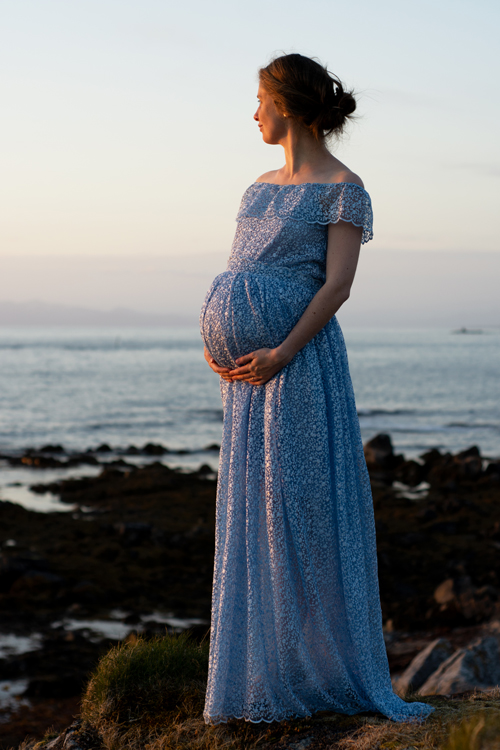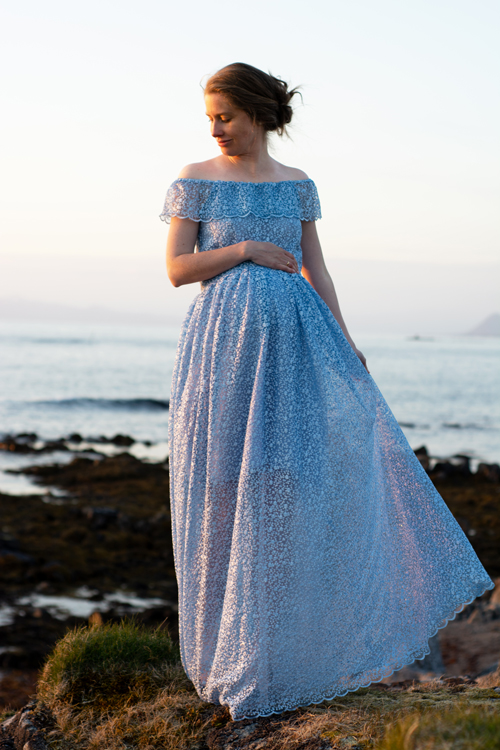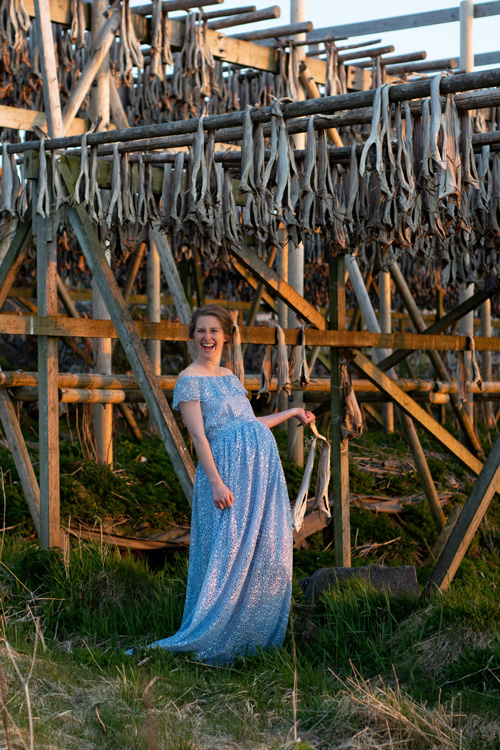 (And this was the last picture my husband took before gently telling me that he thought we might be done here, after I picked up some dried cod lying around.)
-The fabric for this make was given to me by Minerva in exchange for posting this make on their website. The thread I used was gifted to me by Mettler Thread. However, all opinions are, as always, my own. –