Recently I was lucky enough to be a pattern tester for Adrianna from Hey June Patterns. Her new pattern, the Cheyenne Tunic, was released today!
I didn't really know what to expect as a pattern tester, but I had SUCH a good time! We were a wonderful group of ladies and gave each other so much good advice and encouragement during the testing period. And Adrianna is really amazing: she was in Thailand for most of the testing period and she still managed to answer whatever question we asked more or less around the clock.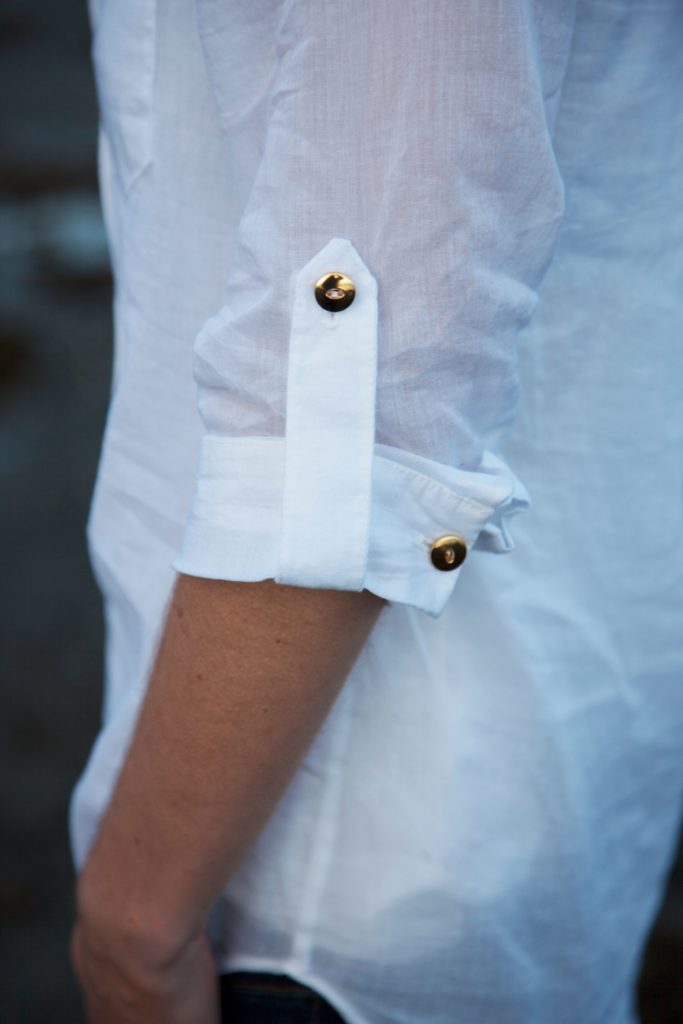 But back to the pattern: The Cheyenne Tunic comes in two versions: as a standard collared button down shirt (view A) or as a shirt with a half placket and without a collar (view B). Both versions can be made in shirt or tunic length and with 3/4 or long sleeves.
I tested view B in tunic length, once with 3/4 sleeves and once with long sleeves. I actually made a third version, too, but more on that later.
I used a thin white voile from Imagine Gnats for my first version and a thin red brushed twill from Miss Matatabi for my second version. Isn't it amazing how different the same shirt can look in two different fabrics?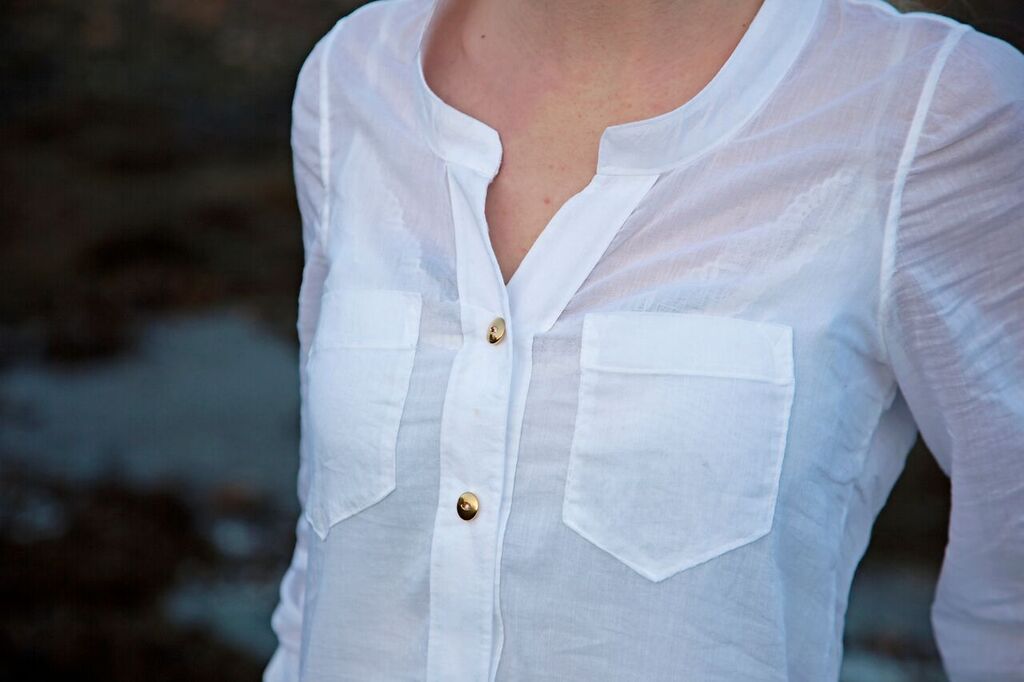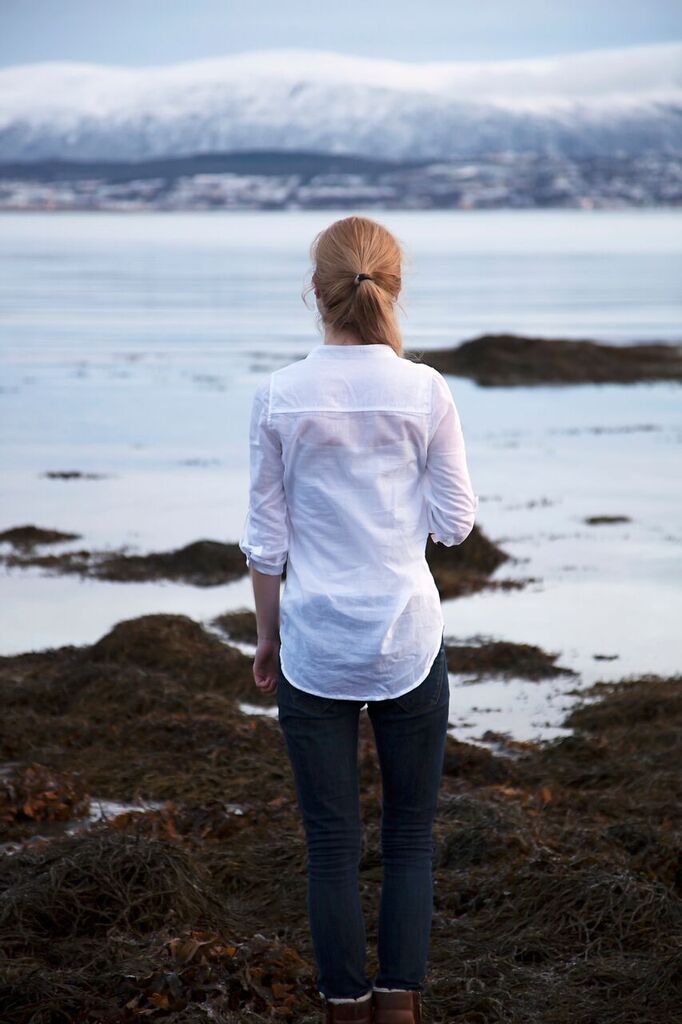 Adrianna's patterns are really all about the details: As long as you are not using too thick fabric, it is possible to sew the whole shirt with French seams. The tunic looks so neat from both sides and it doesn't matter at all that my white voile fabric is see-trough.
As you may see, my collars (especially of the twill-version) don't lie really flat. That's something Adrianna has fixed in the final version. But I have been too lazy to change the collars I don't mind the collars the way they are.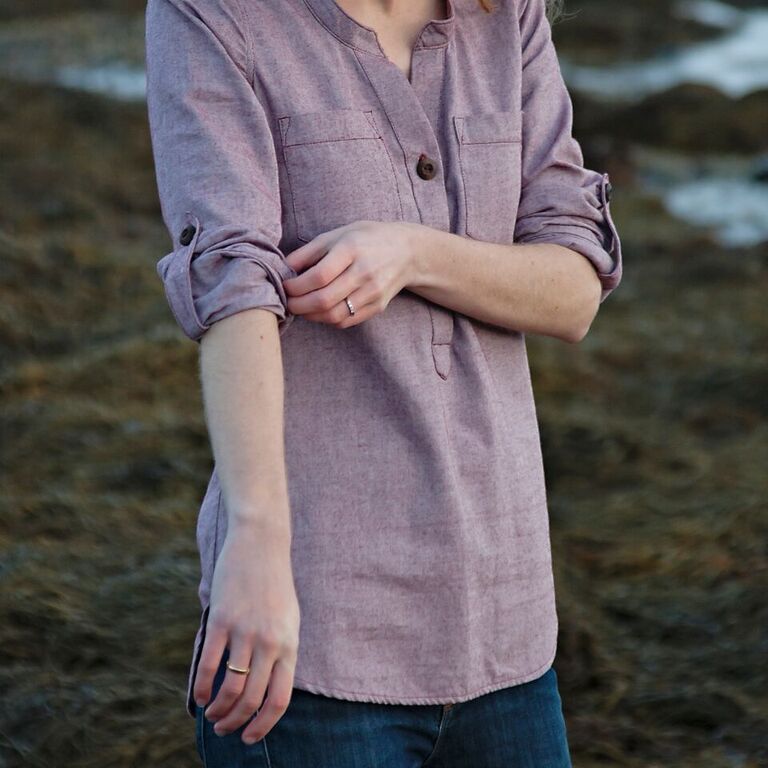 It is not the quickest or the easiest sewing project – you have collars and plackets and cuffs and buttonholes and everything, but it is so worth it. And Adrianna explains everything so well that it is easy to understand. There is even going to be a sew along!
Remember that I wrote something about a third version earlier? Well… I didn't like it at all and didn't finish it. I am missing one cuff and button holes… It is nearly impossible to get apparel fabric in Tromsø, but I did pick up a navy wool-viscose blend anyway. It feels as if I should have made a pair of suit pants of it. I pared it with some of my beloved "Winged" Art Gallery Voile and thought that I'd like the accents. Well… I didn't! I feel ancient wearing it, my fabric stretched and I am sure that I am never going to wear it. Luckily I have already bought two gorgeous fabrics from Miss Matatabi that are MUCH better suited for this great shirt.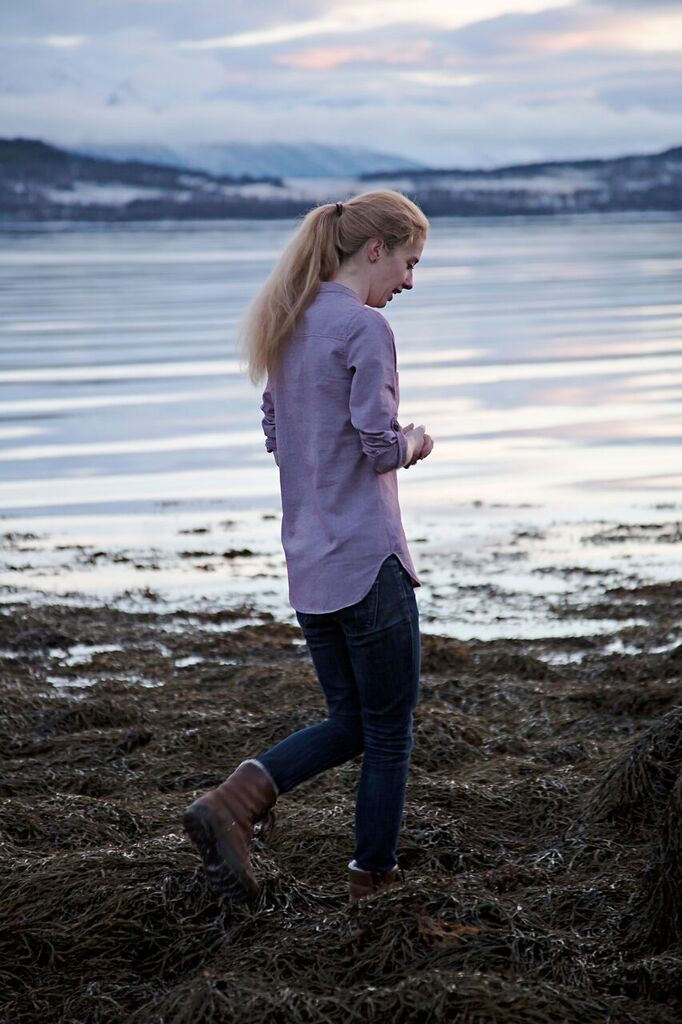 I am wearing my red shirt more or less all the time right now, partly because it is a great pattern, but also because of this incredible soft and quite warm fabric. Good for me that I made the Cheyenne tunic out of the fabric, otherwise I could be tempted to walking around with just the fabric wrapped around me!
If you haven't bought the pattern yet, you can do so here – and you can even save 25% if you're quick!