One week ago I was on a crazy adventure: I flew all the way to Denver to be able to meet some of my awesome sewing blogger friends! Flying from northern Norway to the U.S. for less than a week might seem crazy, and it probably is, but hey – you  only live once, right?
When Leslie from Threadbear Garments invited me, the temptation was way too big to be able to say no. Finally I was going to meet Leslie, Allie from Indiesew, Adrianna from Hey June, Sara from The Sara Project, Emily from Enjoyful Makes, Gabriela from Chalk and Notch, Michelle from Sew Journers, Nicole from  Merritts Makes, Alina from Alina Sewing + Design Co., and as a bonus I met Kelli from True Bias and Erin from Sewbon, too! All in one weekend. How could this not be the best weekend ever?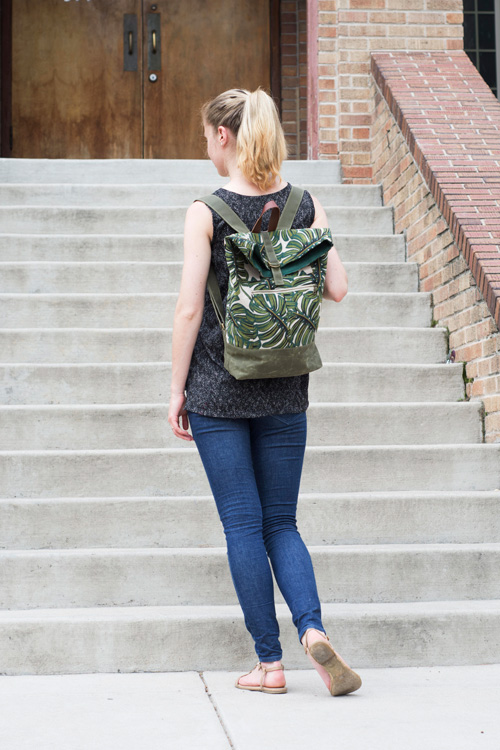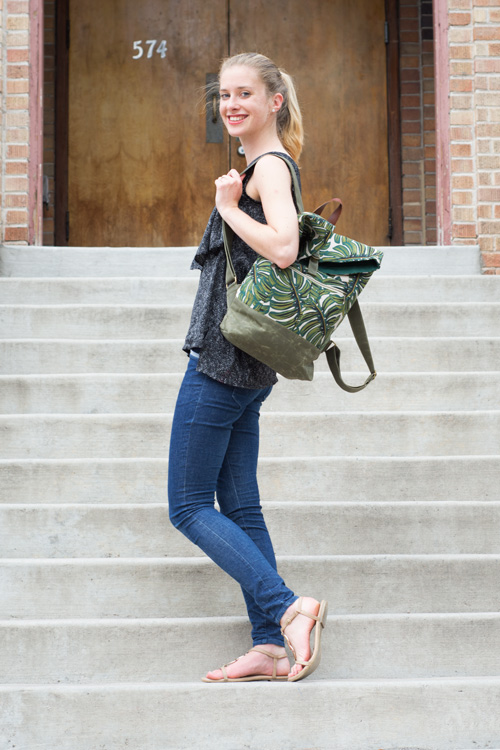 We rented this super cool Airbnb in Denver, a converted church that looks totally amazing. The only negative thing: I  really does look like a church, so one night a drunken homeless man knocked on our door, asking for the priest! Otherwise the space was amazing in every way. All non-Denver girls flew in on Thursday, I had decided to rather arrive on Tuesday already and stay two nights at Allie's place (yes, I slept at the Indiesew headquarters!!). I mean, for a flight across the Atlantic, five days is better than three and I was definitely the one who had to deal with the biggest time difference …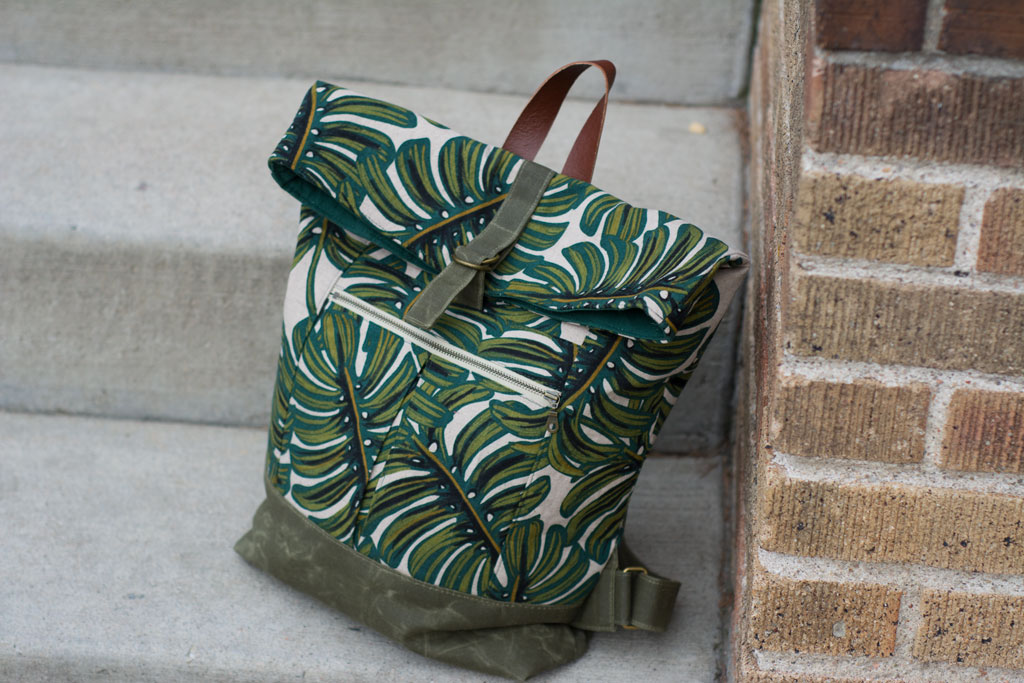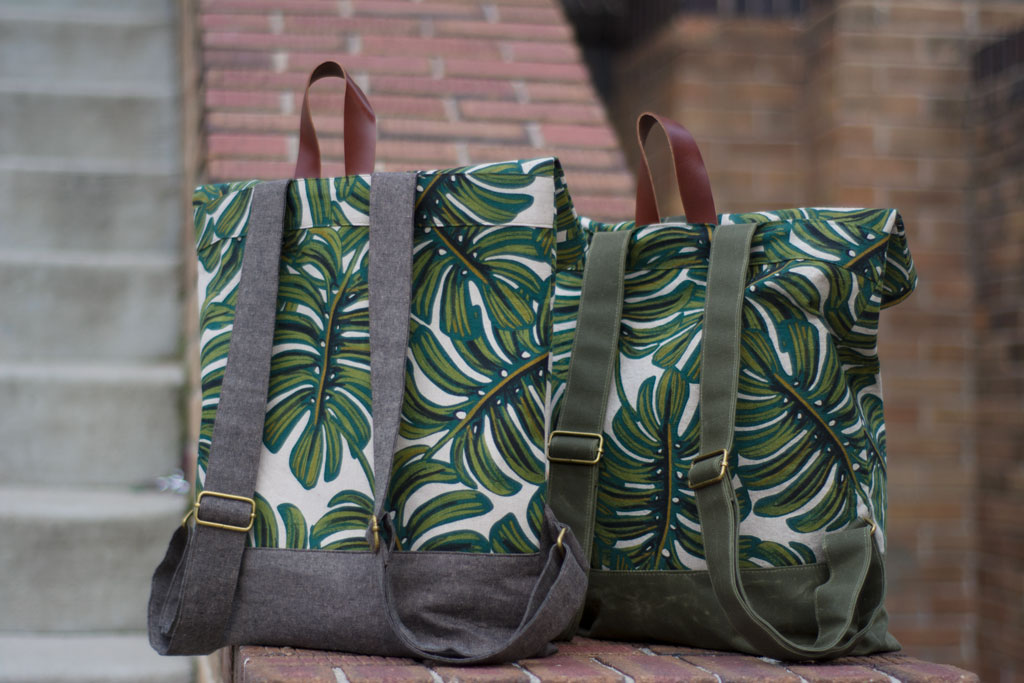 Some of the ladies had decided to sew the new Range Backpack by Noodlehead during the weekend (check out Adrianna's gorgeous leather version!). I had always avoided sewing bags and backpacks, just because it's new and scary. I know I can sew garments, but I have no idea how to sew bags! So I jumped on board, figuring this was the perfect time to get over my bag sewing fear. And I have to say: my fear was totally unsubstantiated! The only thing that I definitely need to practise is how to thread straps through d-rings. Without Nicole's help I might never have figured it out!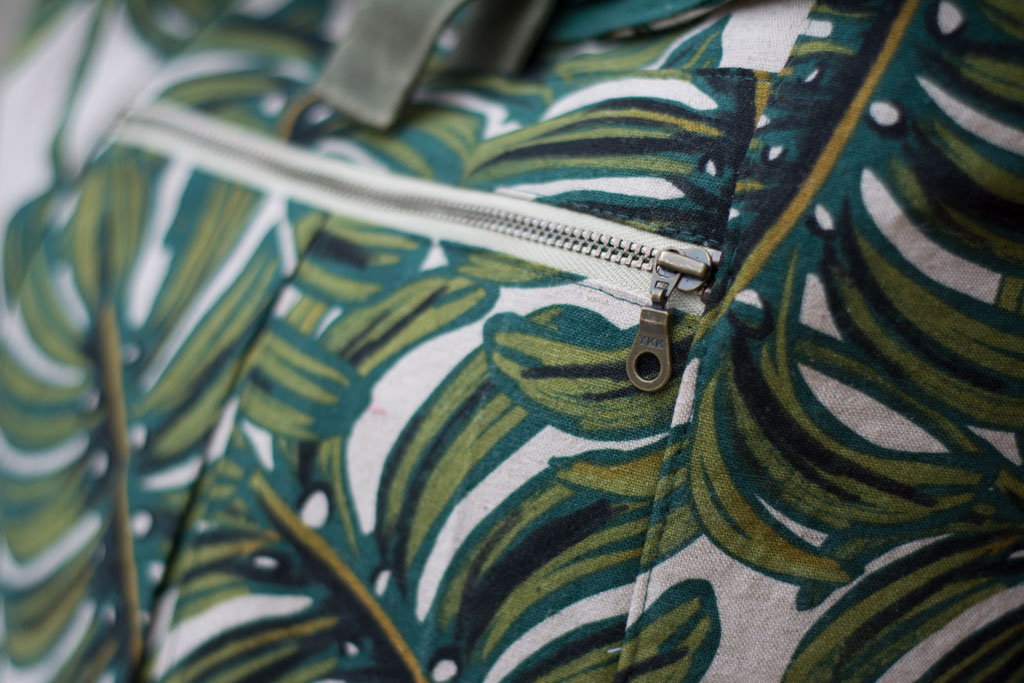 I chose the new Monstera canvas by Cotton and Steel for my bag – and to my big surprise Nicole had decided on the same print! Of all the canvas prints out there, we both went for that one. So obviously we had to take pics together (check out Nicole's blog post here)!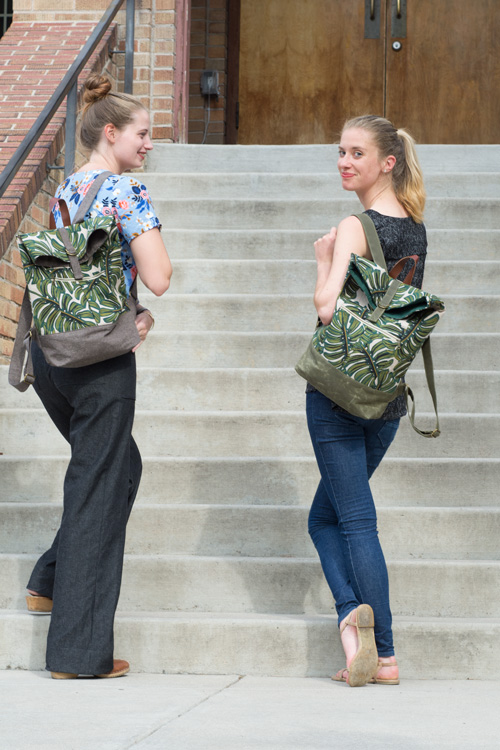 I must say that I depended pretty much on my lovely fellow sewing bloggers during the weekend. I came without my machine (I am not THAT crazy) and sewed the whole bag on Nicole's and Adrianna's machines. The sweetest Leslie had ordered the hardware, the leather strap and waxed canvas for the bottom and the straps for me, and Nicole was kind enough to give me one of her zippers and even interfacing. I wasn't planning on interfacing the canvas, but seeing Nicole's interfaced bag pieces I realized that I liked the extra stability.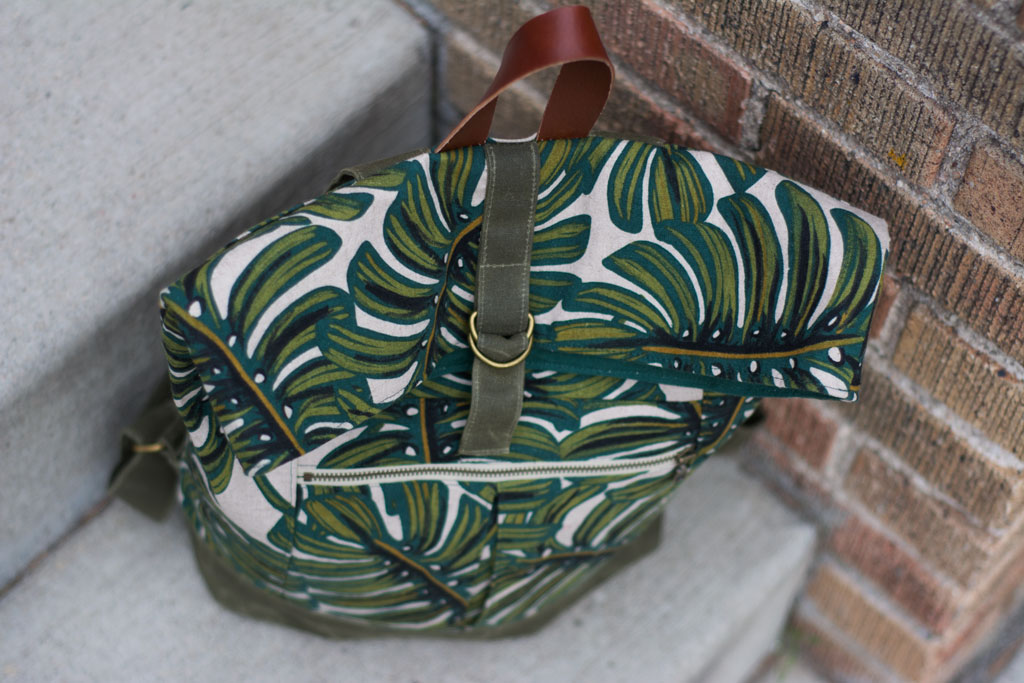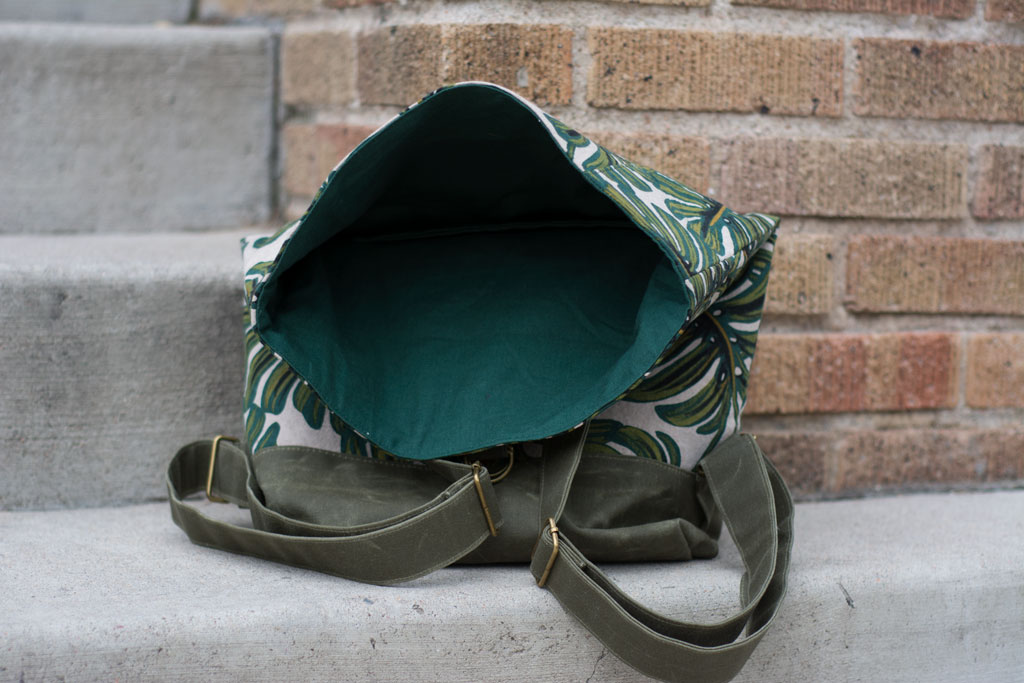 I was really unsure about the lining for the bag, but luckily I had ordered some green Kokka canvas, too – and that one was thin enough to be used as lining. And the rich green mirrored the green in the palm leaves perfectly!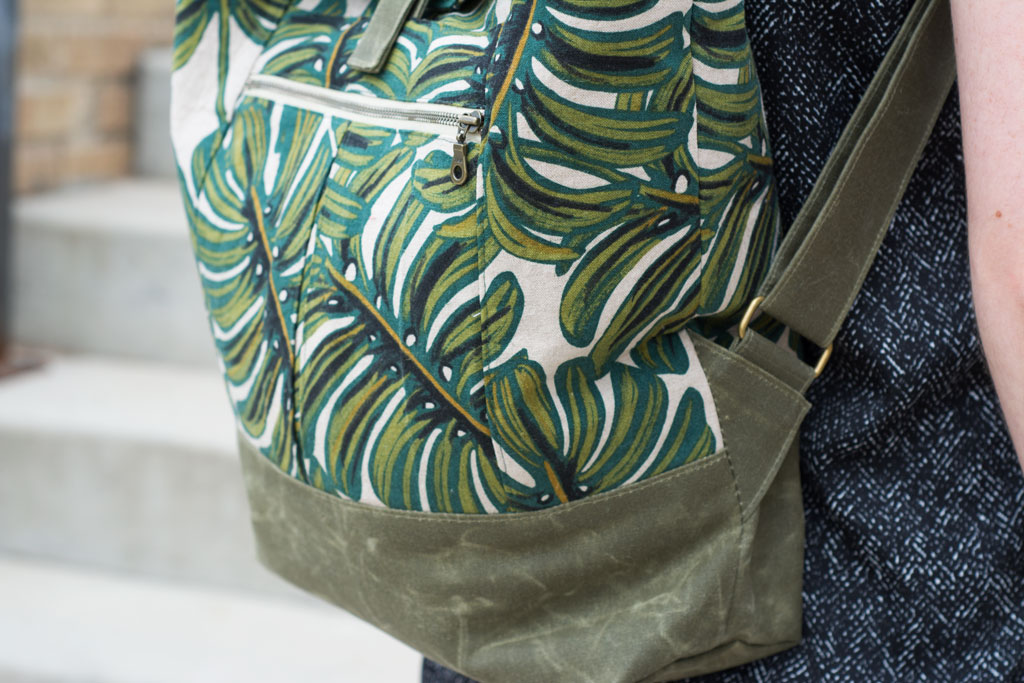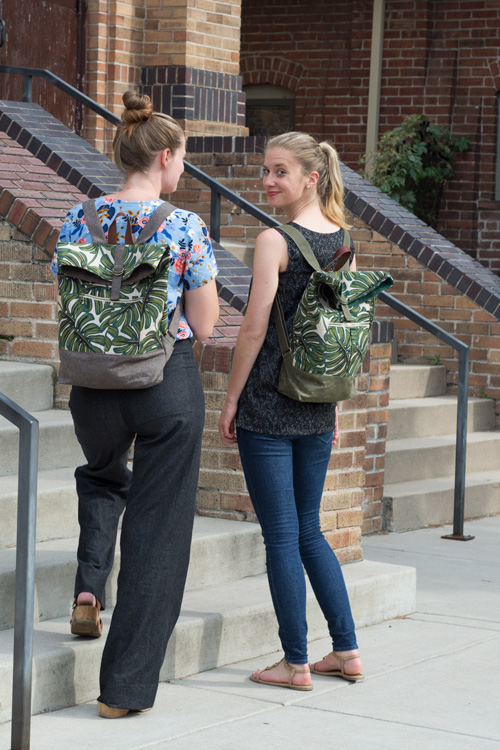 On of the things that take longest when sewing the Range Backpack is cutting the pattern pieces. The pattern consists only of rectangular pieces and there are no pattern pieces – only measurements for the rectangles. This means that cutting can take a while! Lucky for me Nicole and Leslie did most of the work and I was able to use their pattern pieces to cut mine.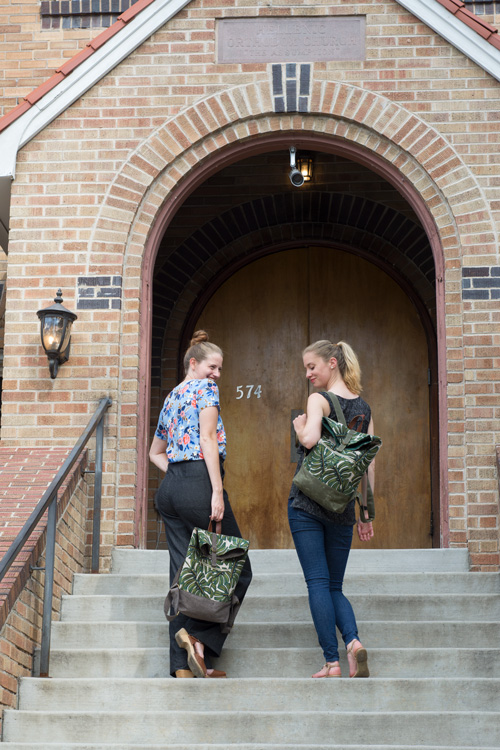 Sewing the backpack was surprisingly easy and went pretty quickly. I'd never worked with waxed canvas before, but it was easy to press (just use your fingers) and both Berninas I sewed with mastered the layers without any problems.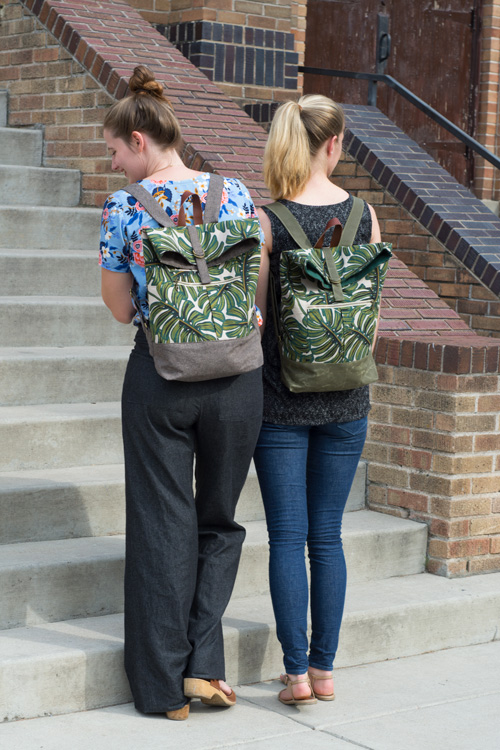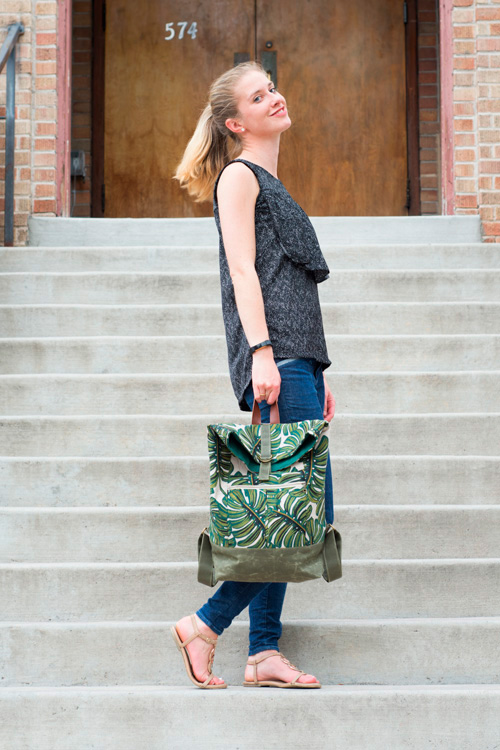 I love the result and I have already started using this backpack quite a lot, although I'm usually more of a bag person. And isn't Nicole's bag just beautiful, too? I caught myself looking at her backpack several times, wishing that I used her fabric choice. But then I looked at my backpack and realized that the waxed canvas is super cool, too, and that I love my backpack.
Taking these pics with Nicole (thank you, Adrianna, for taking them!) in front of our "Church of Sewing", as we called it, was super fun. By the way – I'm wearing my Jamie Jeans by Named Patterns and my Farrah Top by Chalk and Notch.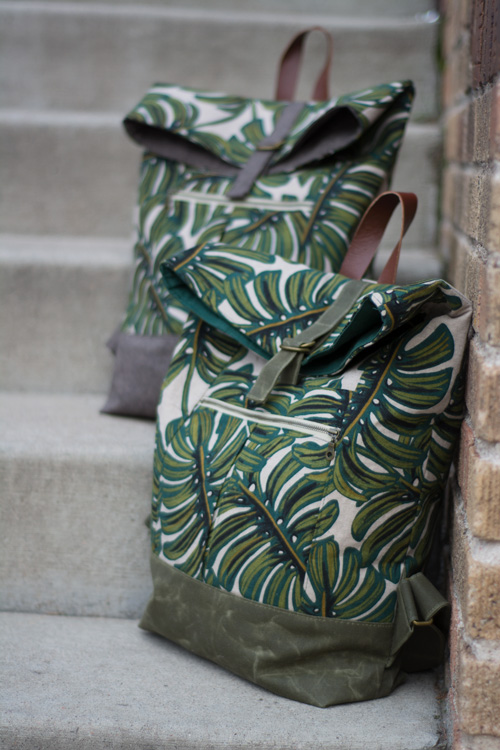 By now it's nearly a week since I left Denver and I am so glad that I went to spend the weekend with these girls. We laughed, talked about fabric, sewing and other things in life, sewed, ate and went fabric shopping, without a single stressful moment. I know that I will cherish this weekend for a long time. Oh, and here's a pic of Leslie and me, just because I love this pic so much!