As you might remember from my blog post about my Birkin Flares, Annika from Näh-Connection translates great English pdf sewing patterns into German to make them available to all the German sewists (sewer? seamstress? The endless question!).
This time she translated the Coachella shorts from Striped Swallow Designs. I had been eyeing this pattern for quite a while and was more than happy sewing it as a design example for Annika.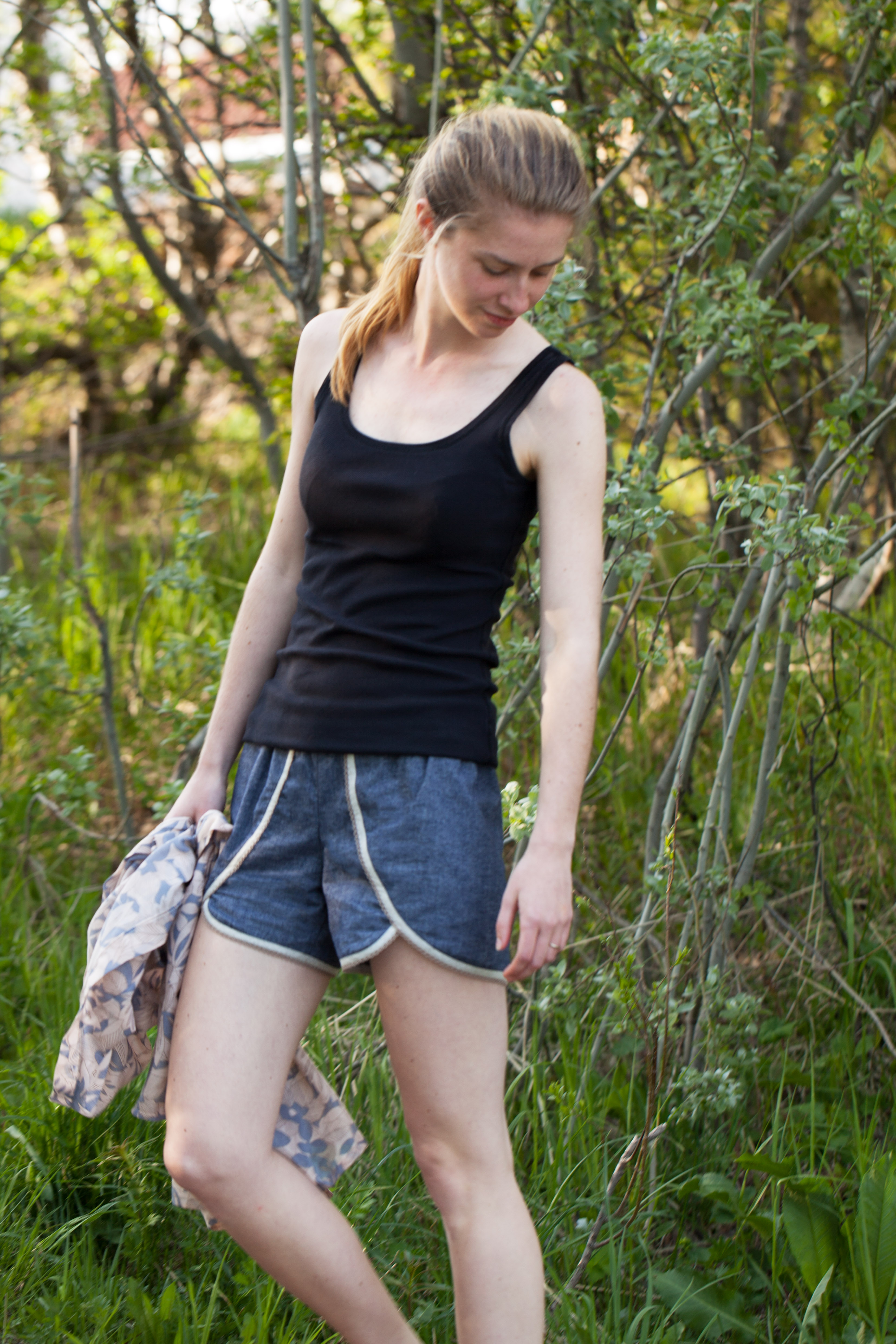 Deciding on the version I wanted to sew nearly took longer than making these shorts! There is a regular version and a slim fit version, you can choose between a longer and a shorter version and between three different rise heights. And you have to decide whether you'd like to use trim, bias tape, pom fringe, or basically whatever can be folded around the edge of the Coachella shorts. Oh, and the style works for both wovens and knits!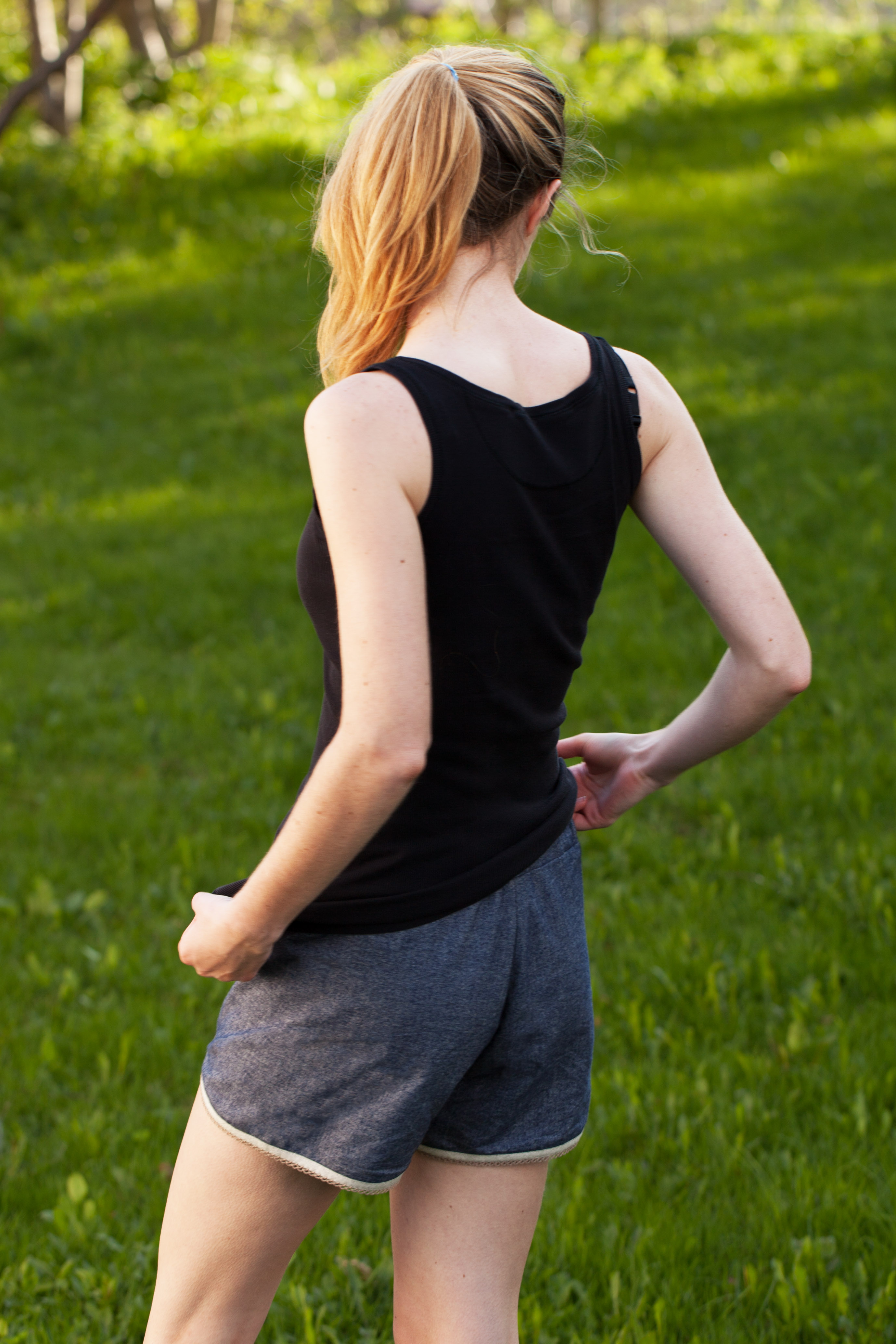 I went for the longer slim fit version, combined with the mid rise. I decided to use a super soft brushed twill from Miss Matatabi, the same I used for this cute pencil skirt. I was looking for some organic looking bias tape to go with it and got lucky at a local store – I love how the trim looks together with the soft blue and how natural it looks in this colour!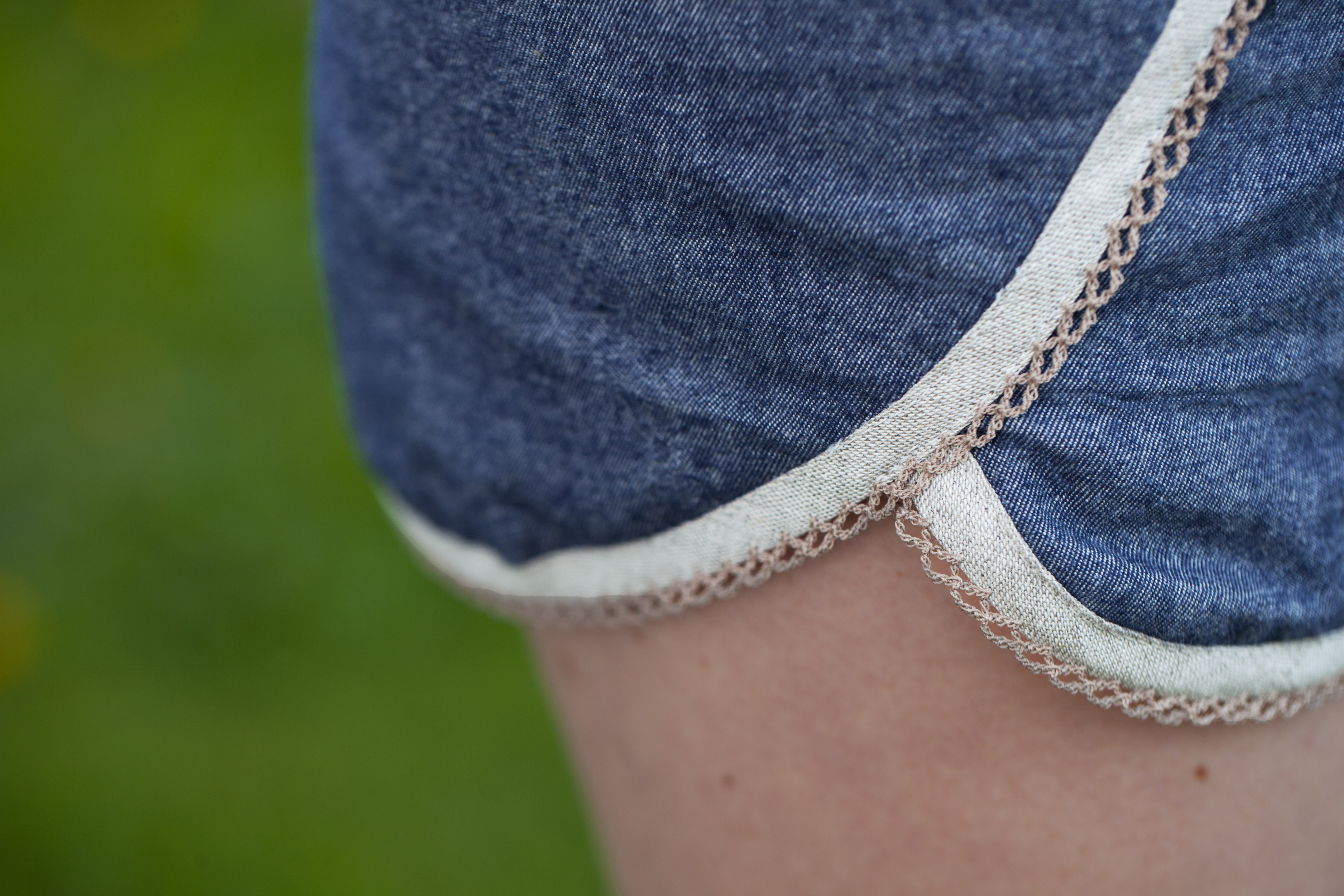 Sewing the shorts wasn't a problem at all – there are not more than six pattern pieces, the instructions are very clear and adding the trim is done in no time. The waistband is made of the main fabric, combined with an elastic. It's super quick and comfy, but at the same time it might be the only thing I'm not too happy about with these shorts – I'm a zipper and button girl, I rarely go for elastic waistlines. I feel more elegant without an elastic waist!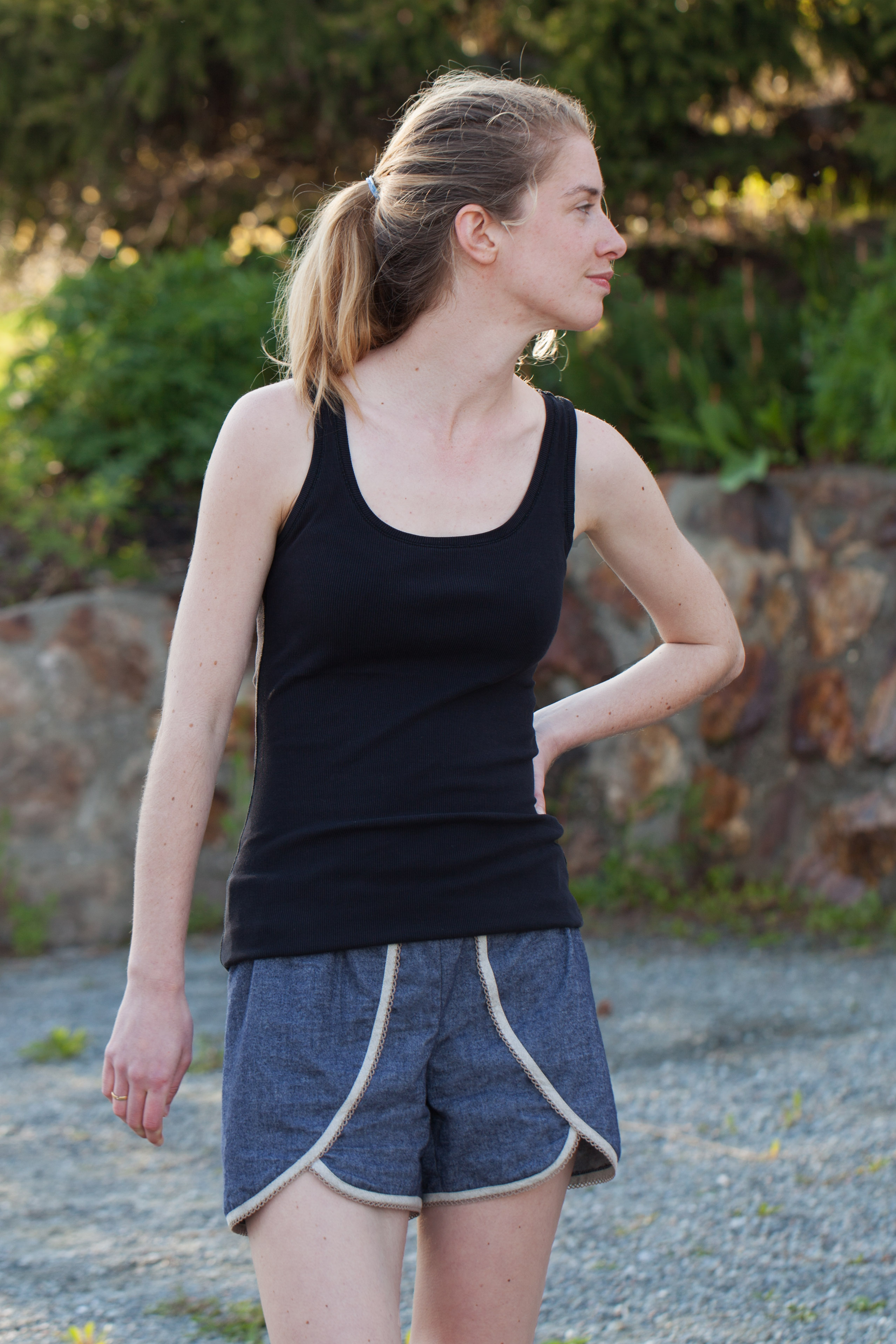 But I know that the sewing world loves the Coachellas and I also know that a lot of women love wearing shorts and pants with an elastic waist, so that's just me being… well… me? I keep wondering how I could hack the Coachellas to make a version with an invisible zipper!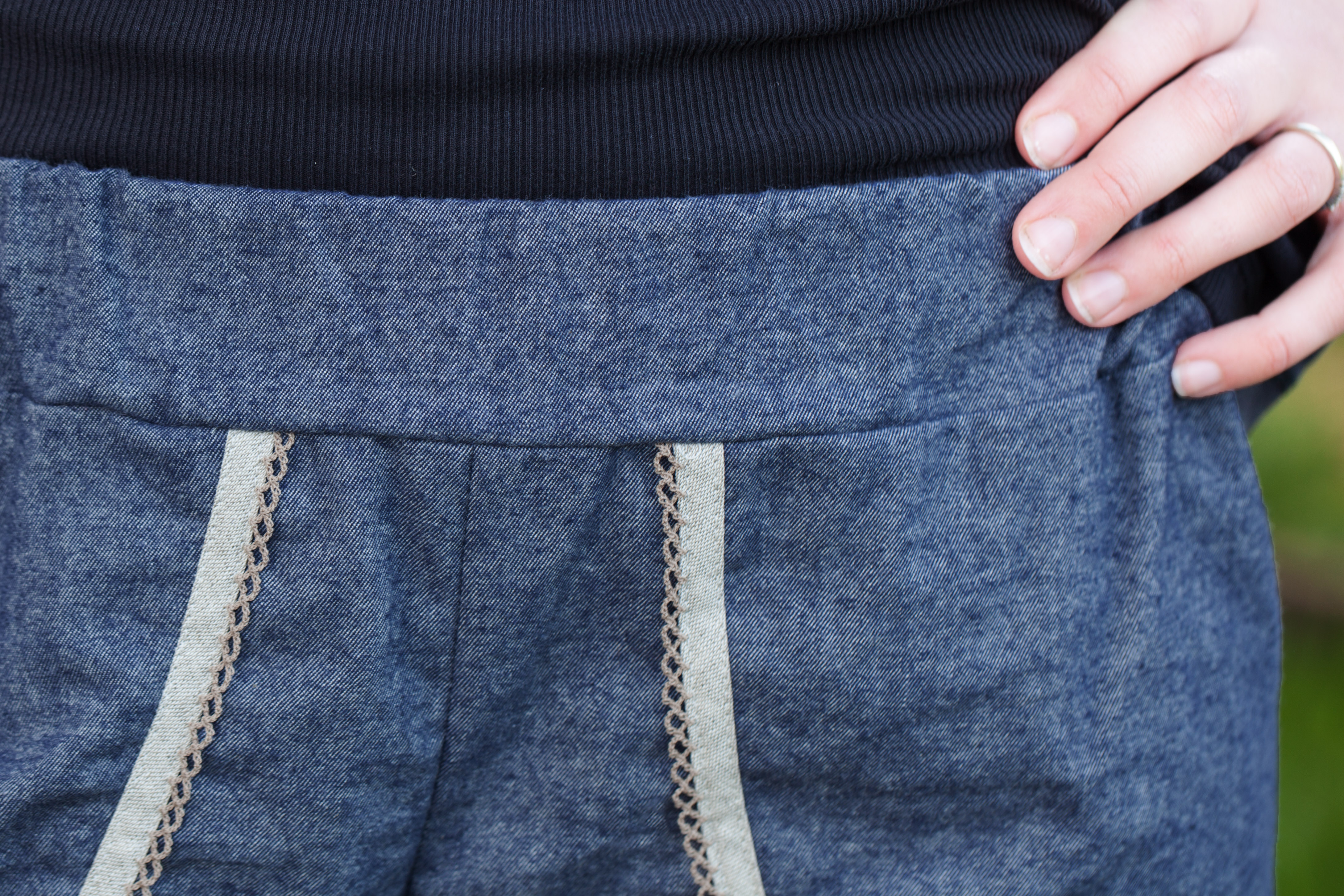 I love the fun front of the shorts and how summery they look! And – mommies out there, keep reading! – there's a children's version, too! That means you can make super cute mommy-and-me outfits! Annika has the children's version in her shop, too! You can even buy the two patterns as a bundle.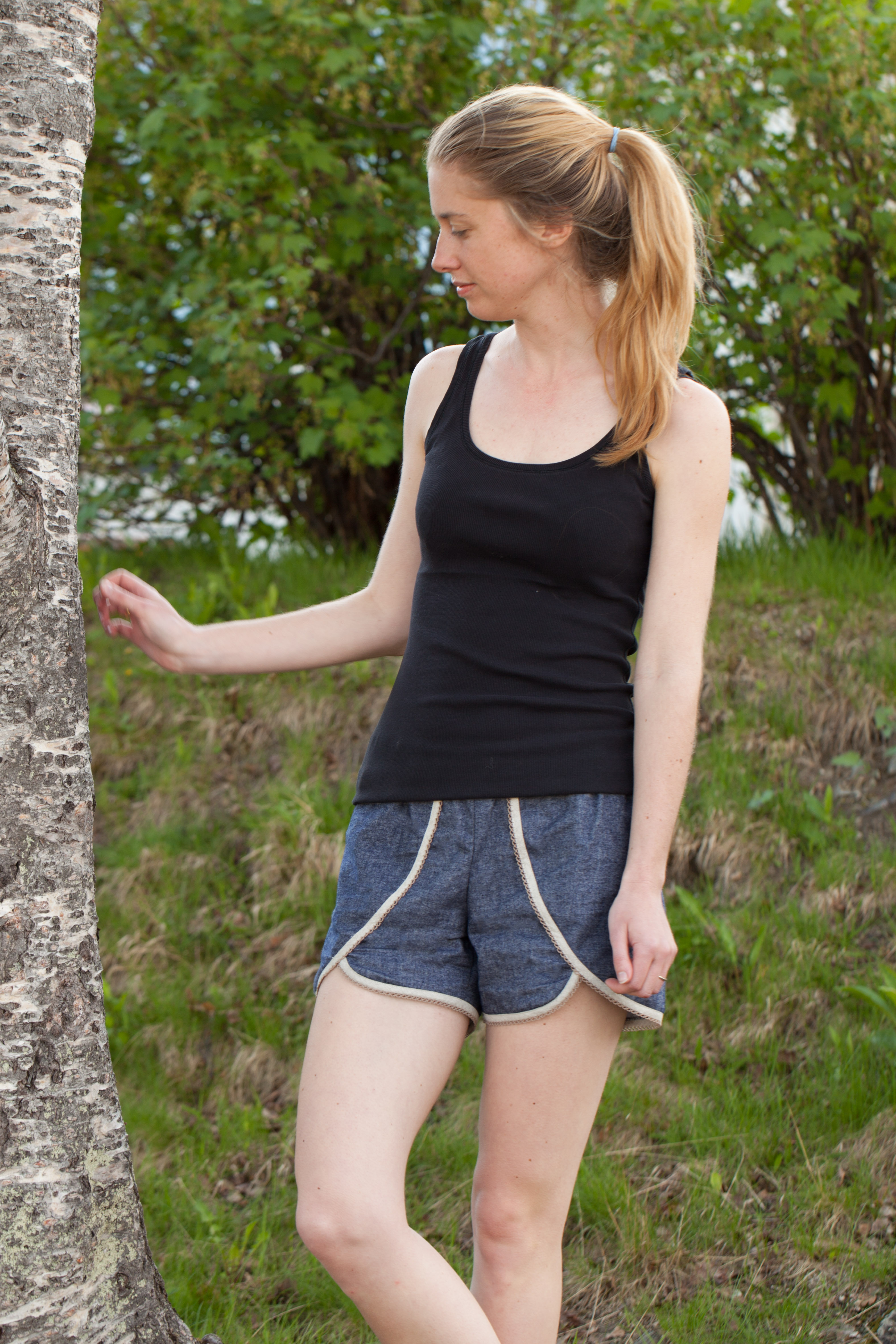 And you absolutely have to head over to Annika's design example round-up! There are so many pretty versions there, they make my version look pretty boring!
If you speak German, it's your lucky day – you can buy the pattern (both versions!) at 20% off until next week!
(Oh – and if you're wondering why I'm looking so serious, I'm just a little stressed from work! Everything is fine, and next time I'm sure I'll smile again!)
This post is linked to RUMS