First of all: Don't worry! No, it hasn't snowed that much (yet)! Although it's definitely autumn, we haven't had snow in the lowlands yet and it will probably take at least one more month before it snows in the city, and until after Christmas until the snow won't melt anymore.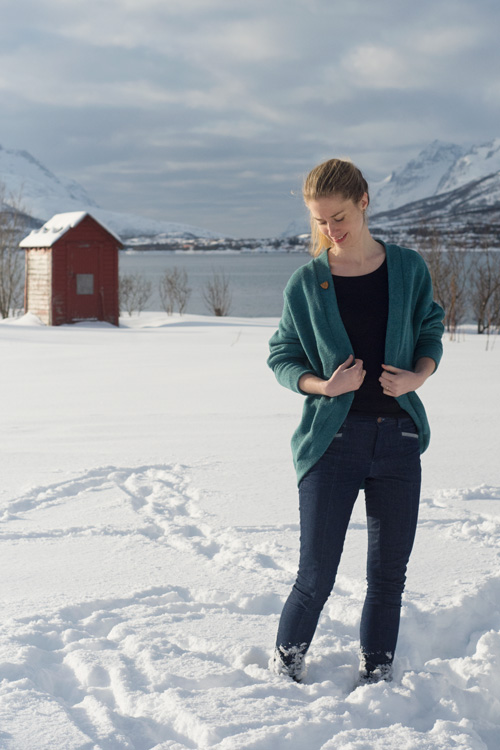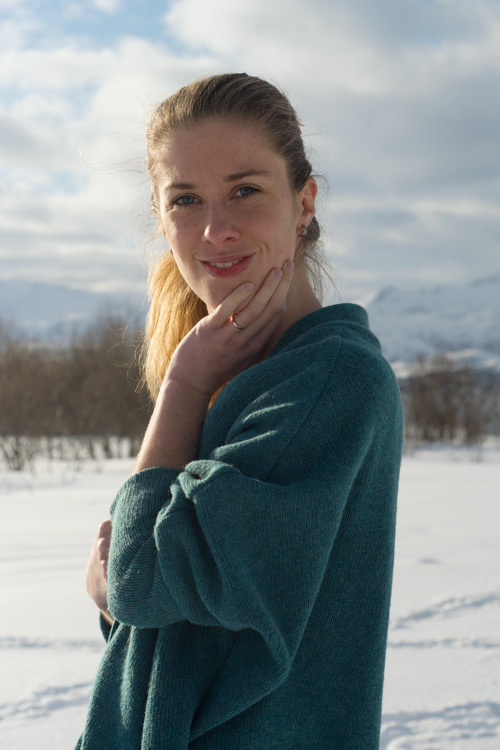 These pics were taken last spring, at the same time as these pics of my Trevi Top and these pics of my Kitty Dress. And I've been dying to share these with you! Unfortunately I had to wait until now…  As you might recall, I'm a sample sewer for the German fabric producer Swafing. In February they sent me some beautiful fabrics, intended for their autumn collection. And I can tell you – I'm already done sewing with the fabrics for the next spring collection, and they are amazing!
I never know what exactly I will get, but I was thrilled when I found this thick knitted wool fabric in my parcel. They even chose the perfect colour for me! The fabric is called "Lene" and the colour is petrol. It consists of 70% wool, the rest is some kind of poly. I am not a very good knitter and I love that this fabric looks like a real knitted fabric! You can buy "Lene" in many shops, here's the link to one of the shops selling it.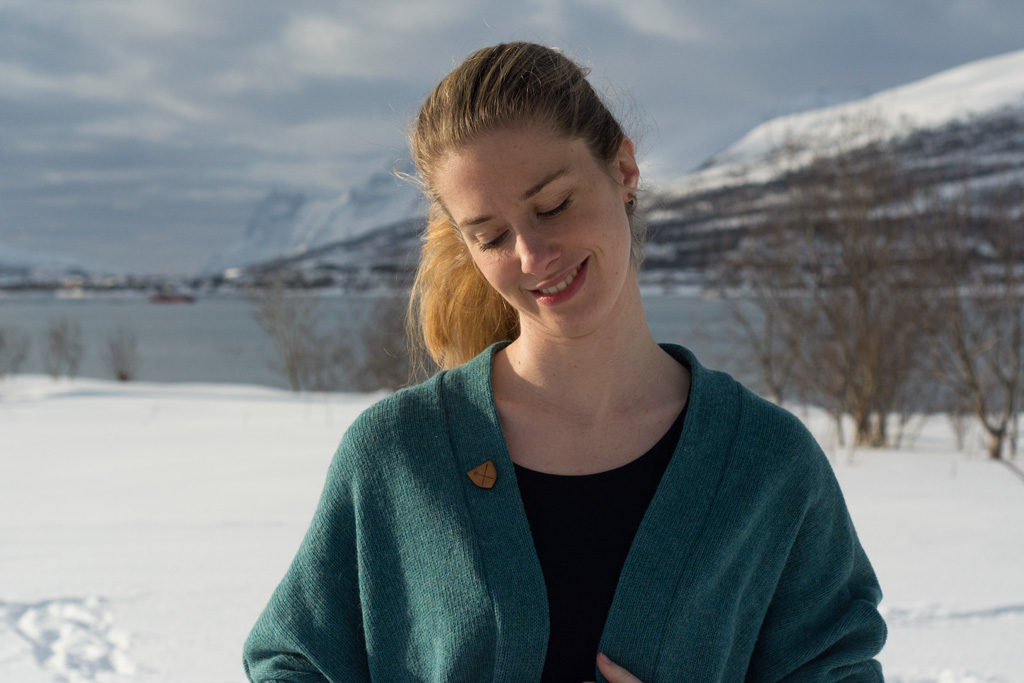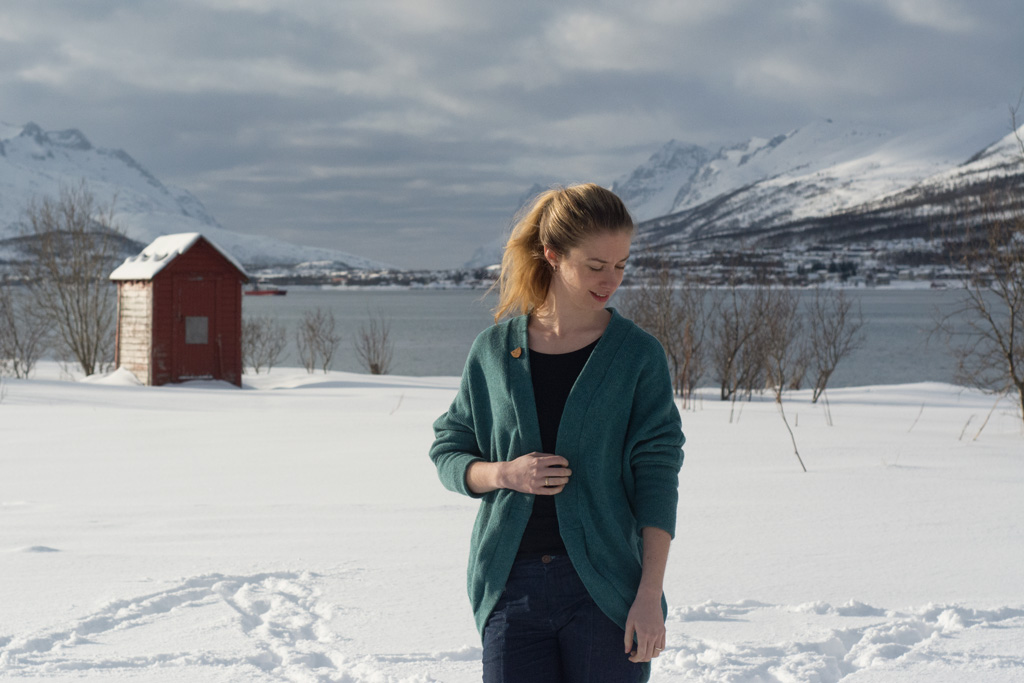 I knew instantly that this was the first fabric I was going to use – I only had to decide on the right pattern. Just before I got the fabric I had been testing for Gabriela from Chalk and Notch, and every tester was allowed to download a copy of the Carrie Cardigan by Delia Creates. This fabric seemed to be perfect for a  cozy oversized cardigan. After spending ages on figuring out how to get all the fabric pieces on my piece of wool fabric, I finally managed to cut my Carrie cardigan.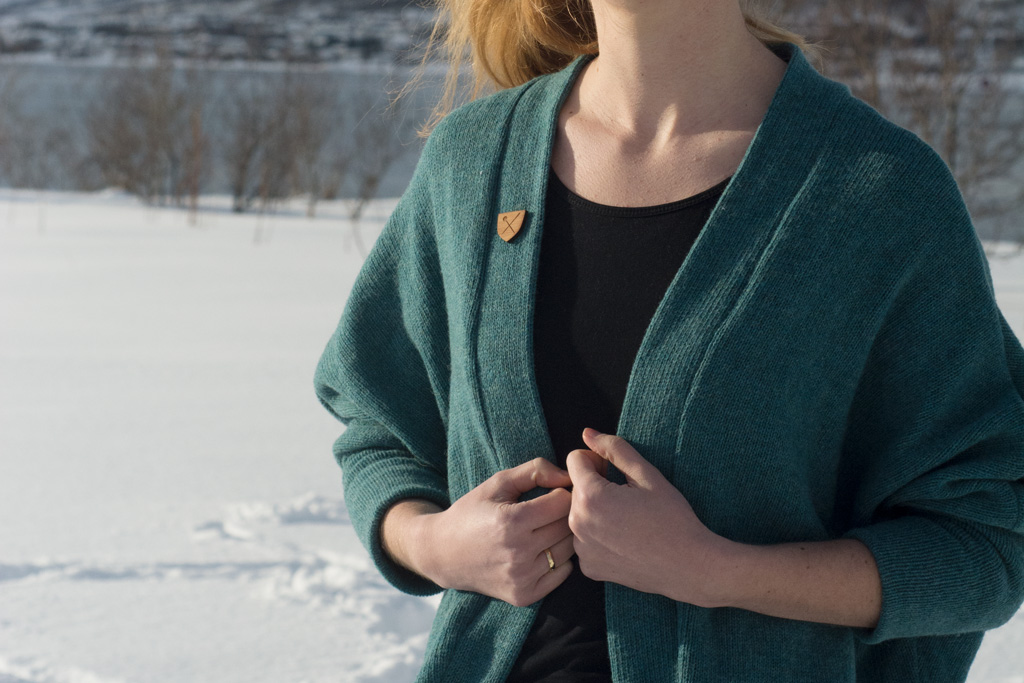 The only thing I had to change was cutting the  band that goes all around the outer edge of the cardigan in several pieces – there was no way I could cut that in one or two pieces! I also lengthened the cuffs a little, since I wanted to have long sleeves. Winter is cold over here and having sleeves that cover your wrists is highly recommended.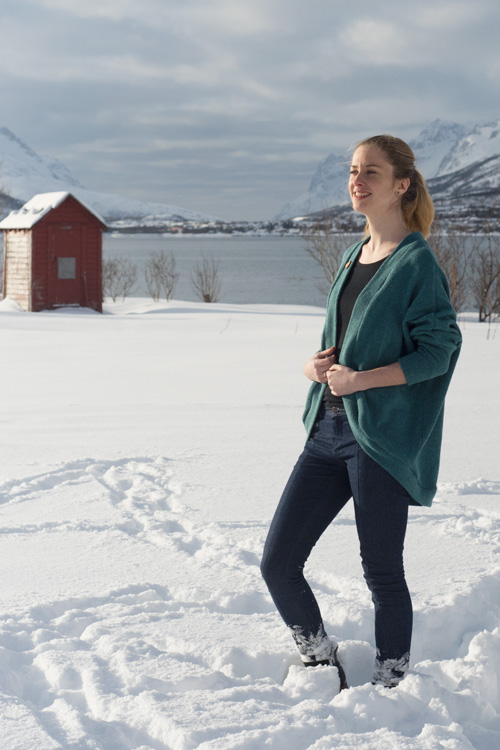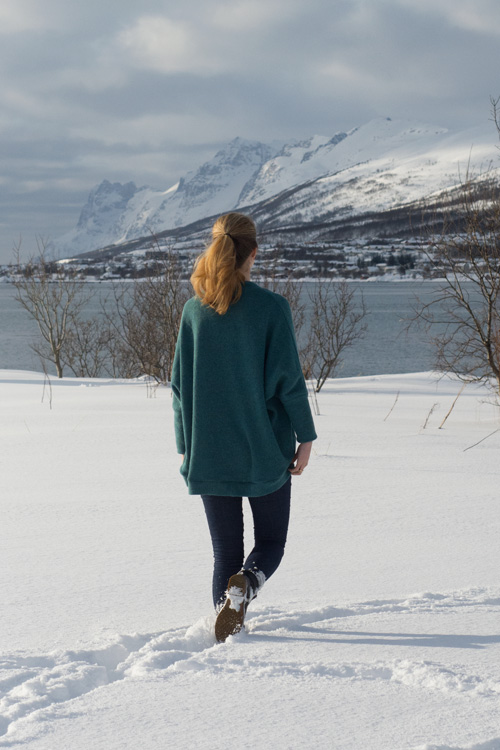 The Carrie Cardigan is sewn very quickly. You only have three main pieces – the back and two fronts – and then add the cuffs and the band around the front. That's it! On top of that cutting and sewing this thick wool knit is ridiculously easy – you hardly need to use the iron and everything is lying exactly as it's supposed to lie.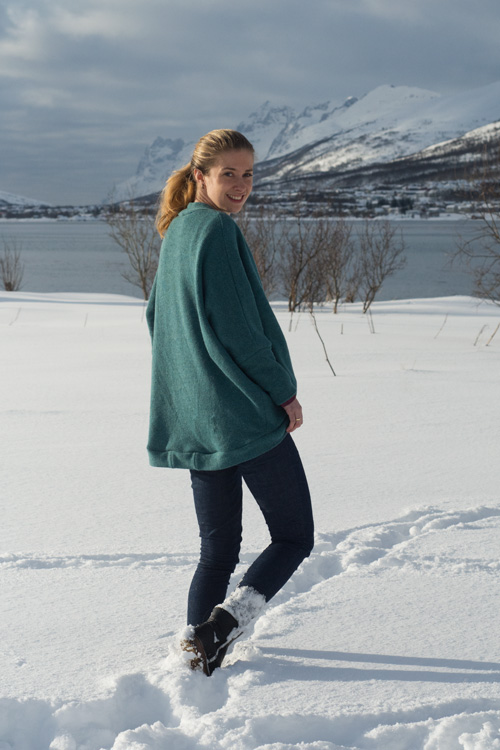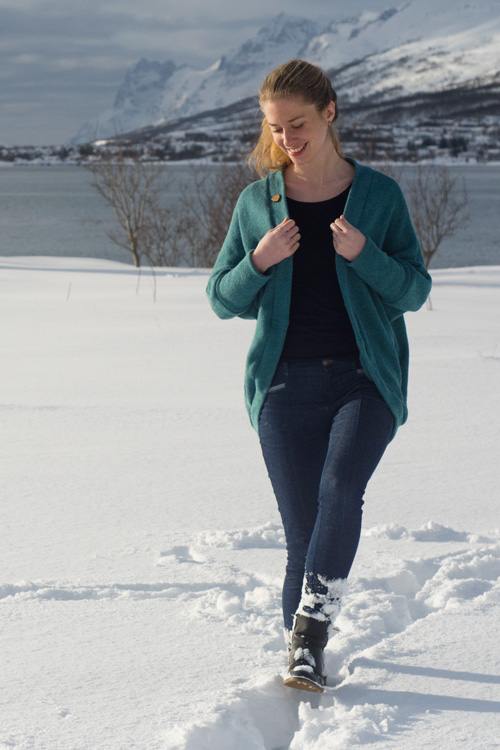 I'm usually blogging about the things I sew more or less instantly, which makes it impossible to write about how a fabric holds up or if the garment is going to be a staple in my wardrobe. But I can tell you: I've been wearing my Carrie Cardigan over and over since I made it in February! It's so comfy, so cozy, so easy to wear and just perfect to keep warm. My mum instantly hinted that she'd looove to have a Carrie Cardigan, too! And I have to say that the fabric is holding up very well, too! (Yes!!)* *my mum proofreads my blog texts and that was the comment I found when I got the text back! I haven't washed the cardigan very often, but although I am wearing it all the time, the fabric surface hasn't gotten flocked in any way.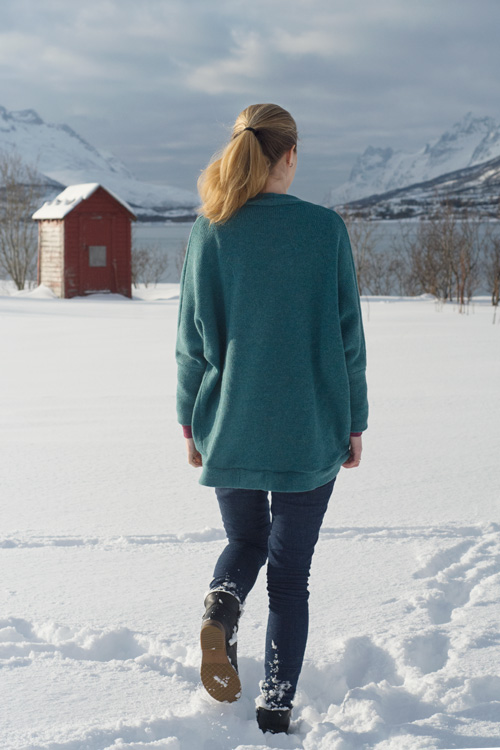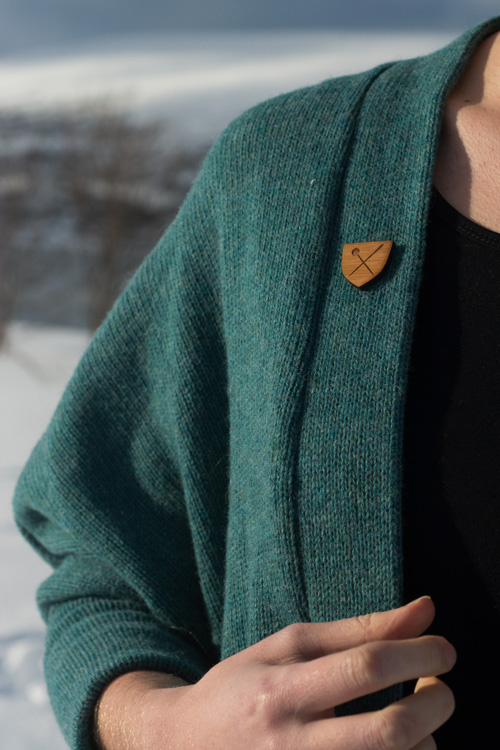 Have you spotted my wonderful pin? It's from Ho Mei from Arrow Mountain, an Australian Etsy store selling handmade buttons and brooches. This brooch is a "sewing shield" – you can see the shape of the shield and the crossed needle and pin. I saw this when Ho Mei posted this on instagram and read how this pin was inspired by the stories of women sharing their thoughts on how sewing is their shield in life, how it holds them up, makes them feel accomplished and so on. This was just a couple of months after I shared my blog post about "How sewing saves me", and Ho Mei's inspiration for the pin resonated with me at once. I bought my sewing shield right away and it has been attached to my Carrie Cardigan ever since.