A while back I made my second Moneta dress by Colette patterns. (I might blog about the first another time.) When I saw the Moneta online for the first time I knew instantly that I liked the shape of the bodice a lot – it looks so elegant and flattering!
I used organic interlock knit from Birch fabrics, called Bear Flight Mineral, for this dress (I think I bought it at Stork and Me on Etsy)- and I really like this knit for this kind of dress. It is a double knit and a little bit thicker than jersey. It falls nicely and you can't see every little bump through the dress. The one thing I don't like too much about the fabric is that there are white lines appearing on the fabric when it is stretched. I doesn't matter too much for this particular fabric, as the colour is quite bright, but I can imagine that it could be more obvious on darker fabrics. The best thing about the fabric is obviously the print – it looks like the birds are flying through the sky!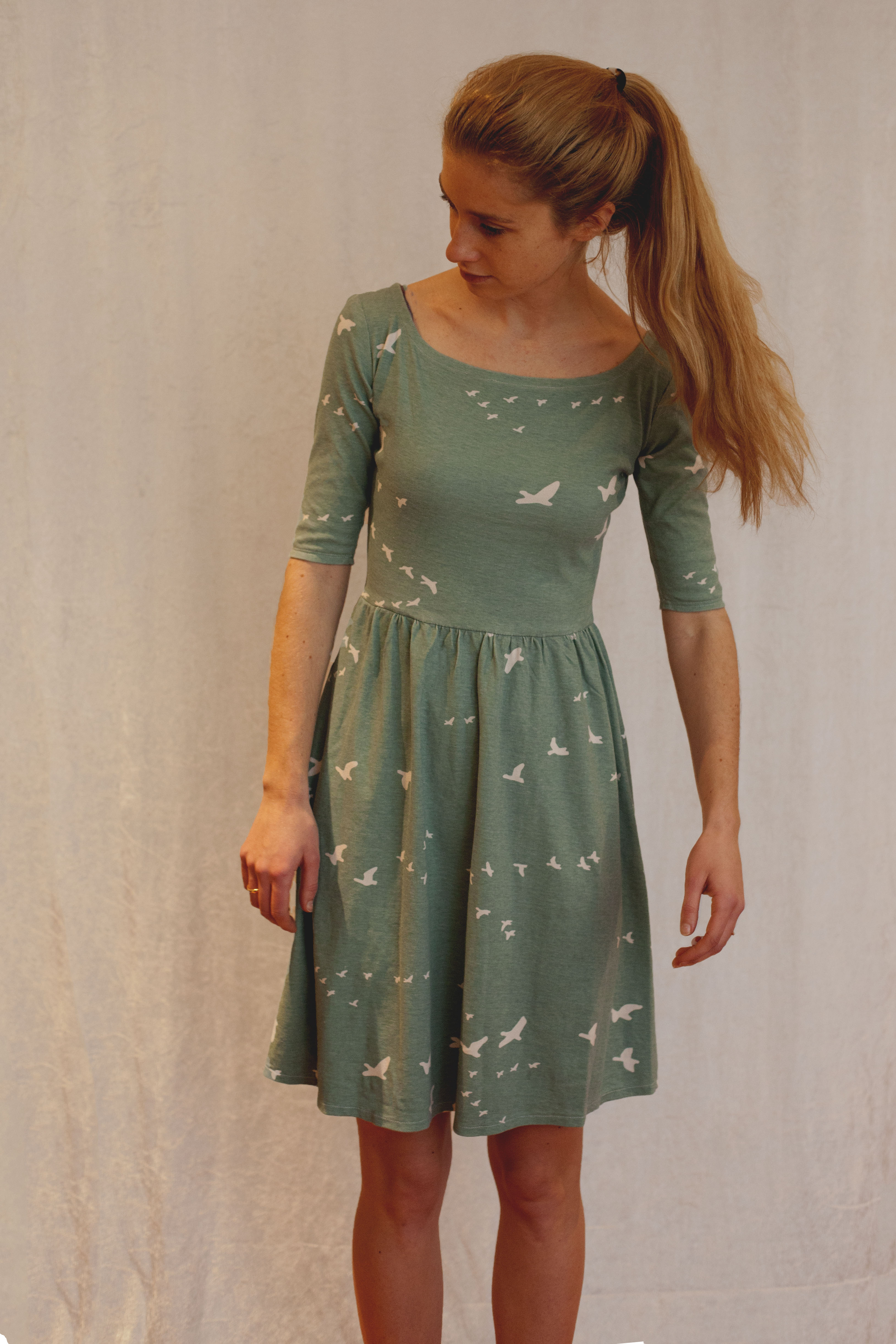 I chose to make this Moneta with 3/4 sleeves as it is rarely too warm for long sleeves here – and rarely warm enough to use dresses without sleeves. The dress is pretty forward to make and is sewn quickly. I didn't even finish the edges as the fabric looked pretty good the way it was.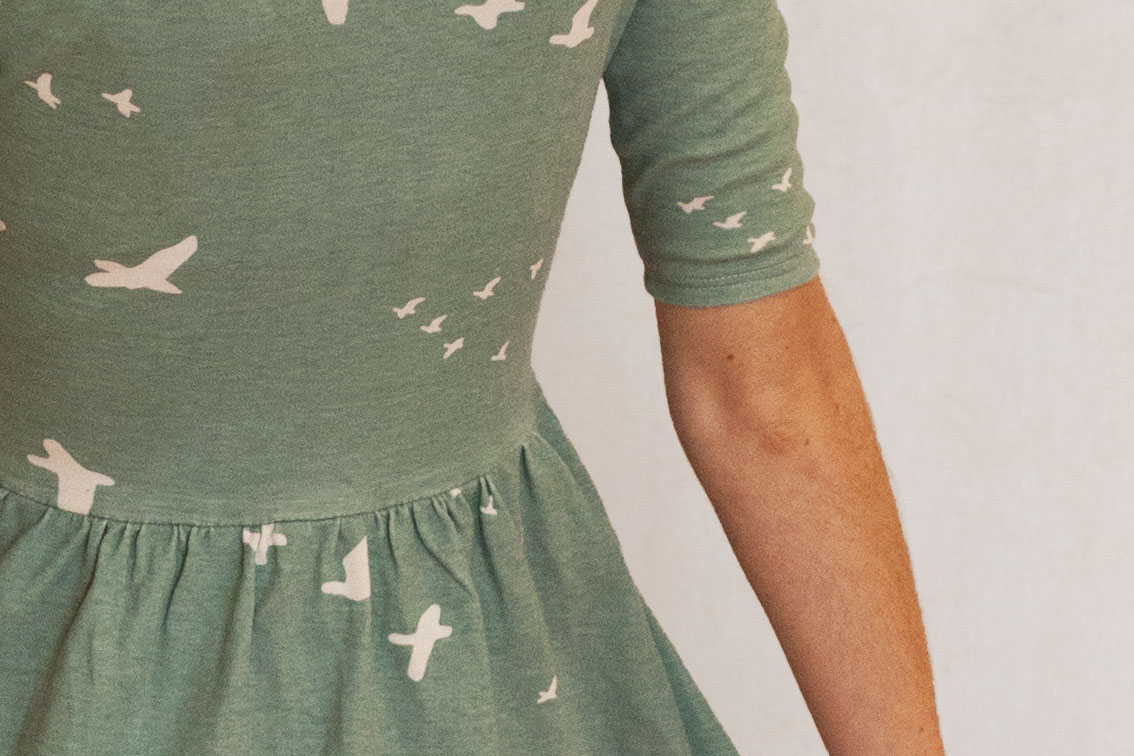 I did, however, make a few adjustments to the bodice, since my first Moneta turned out a little bit too big at the top. I am really bad at modifying patterns, so I didn't really know what I was doing. But I did manage to take away quite some fabric around the arm holes and I had to reduce the width of the sleeves a lot to make them fit snugly around my arms. I don't think it turned out perfectly, I still have some wrinkles here and there and it is nearly a little bit tight around the shoulders. One day I'll learn how to make proper adjustments! Or I might just mash up the Agnes Top from Tilly and the Buttons and the bodice of the Moneta, as the former one did fit perfectly.
I also omitted the pockets for this dress. Usually I really like pockets, but the pockets in my first Moneta dress didn't really wow me (I  guess I just sewed them poorly…), so I didn't bother sewing them with this version.
There is really not much more to say about this pattern – it is easy to sew and I feel great wearing this dress!